The coworking and flexible workspace industry are evolving rapidly. Some of the change is a direct result of the global pandemic, while some was building before the effects of COVID-19. A large portion of the target market for flexible workspaces is still the young professional adult, who is tech-savvy, can work from anywhere, lives in the central hub of a city and is looking to expand networking connections and friendships. As such, the target market is more inclined to want to be in a live/work/play environment on an everyday basis. Coworking is forming a valuable part of large commercial developments or even single buildings, which have residential, work and social entertainment components under one roof.
Just like the flexible workspace industry disrupted the traditional office market, the demand for mixed-use space is now creating an evolution for coworking operators. Simply providing open desk space is not enough, as amenities and requirements are expanding. Prospects looking for a new workspace will not only find more options than ever before but more benefits from each of those options. As such, operators need to continue to progress to keep up.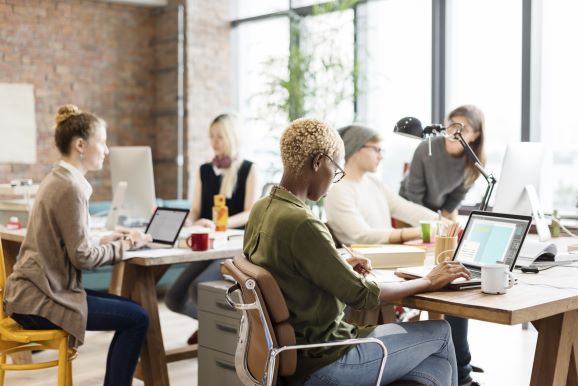 A Multi-Faceted Establishment
Traditional landlords have been aware of coworking and its impact on the industry for over a decade now. The data shows a stark rise in flexible workspace usage. A 2019 Deskmag survey revealed there would be an estimated 22,400 spaces by the end of that year, with over 2.1 million coworking members. That number has increased in every Deskmag annual survey over the last three years.
Then came the pandemic and it hit the industry hard. It was safe to assume that with the number of closures and the number of people who now had the opportunity to work from home, those 2019 figures would drop. But 2021 data from Allwork shows that by 2024, the number of coworking sites worldwide is expected to top 40,000. For instance, in the U.K., one of the largest flex markets worldwide, demand for flexible workspace went up 37% for the first six months of 2021.
In the most dramatic shift of all, the hybrid work boom has forced major corporations with traditional leases to create flexible components in their workspace. With capacity restrictions and unoccupied desks and offices, lessees are turning to flex space amenities to draw employees back to in-person work, such as private office reservations, common areas for team building and socialization and group events in the office.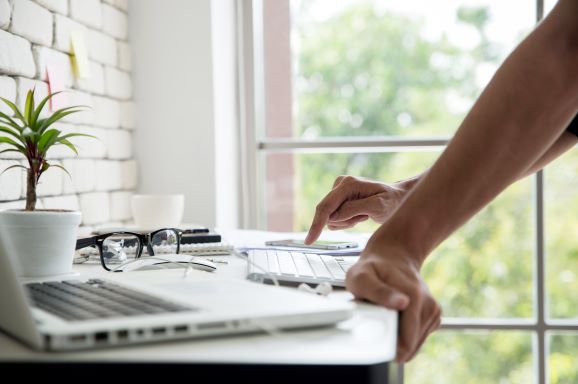 A Shift in Office Space Demand
All these data points show that not only is the industry continuing to grow, but it has forced its way into the traditional office sector. Landlords are taking vacancies and partnering with coworking operators to fill spaces quickly.
A September 2020 study from CBRE showed that the two most in-demand building attributes in the future will be flexible office space options and shared meeting spaces. Those ranked above touchless technology and indoor air quality upgrades, both of which are directly associated with the impacts of the pandemic. This shows the power of the flexible workspace components that many operators are adding to their existing offices, in addition to the rise in popularity that coworking spaces should expect in the coming months and years.
More industries are expanding and blending due to the popularity of flexible work. Jarvo is a new startup that allows homeowners to list their workspaces online and professional guests can book these spaces by the hour without lease commitments. The concept aims to combine the features of Airbnb with coworking and is already in practice in several British cities. For those who want to experience what a typical day is like in a building that offers all amenities and entertainment aspects in-house, but still escape from a monotonous work routine, concepts like this will become more mainstream.
Co-living has also spawned from the popularity of coworking. In Miami, the U.S. city with the third-highest percentage of coworking space compared to total stock, buildings such as X Miami and AERIE are providing shared living apartments designed for young remote workers who can have all the benefits and attractions of downtown Miami within walking distance. Similar concepts are also gaining traction in the biggest markets throughout the country.
In the early days of coworking, the industry gained attention mostly from millennials who saw the table games, beer taps, coffee and bean bag chairs as an opportunity to work in a laid-back environment with coworkers their age. However, the evolution of the industry has seen corporations such as Amazon, IBM, Bank of America, Facebook and many others allow employees to work out of flexible workspaces. Beyond corporate coworking, operators have also developed niche spaces for specific professions or entrepreneurs, and the rise of the hub and spoke model has driven workers to explore flexible workspaces near home instead of commuting into urban hubs on a daily basis.
The future of work is strongly embracing a flexible work dynamic, and employees are positively responding to the idea of hybrid work and coworking spaces. Young adults, many of whom may not have experienced a traditional office space environment, especially if they started working in the two years since the pandemic started, are eager to continue working in such a flexible work dynamic. However, coworking space owners and operators must adapt to their users' expectations and transform their spaces into the ideal working places for those looking to embrace hybrid work. Coworking space software, like the one provided by Yardi Kube, enables owners and operators to easily adapt their spaces to flexible work while providing members with a unique, unequaled experience. For more information on how coworking software can help you embrace flexible workspaces, schedule a customized demo.