The COVID-19 pandemic has led to a significant change in the office work industry. While at the beginning of 2020 many companies shifted their dynamics to include mostly working from home, in the past year they have started to consider a return to the office for their employees, usually in coworking spaces. And now, more than two years since the beginning of the pandemic, the future of work is looking pretty flexible.
While flexible work has previously raised doubts for many in terms of profitability, productivity and company culture, it increasingly seems like the best solution, both for companies and coworking space owners and operators.
Whether in the form of late starts, early finishes, hot desking, working from home, part-time and even employees choosing their work hours, hybrid work is setting the foundation for the future. So, here are some tips to embrace flexible work in your workspace.
Listen to Your Members' Needs
One way to ensure your coworking space can become an active participant in the flexible work lifestyle is to ensure that it tends to your members' needs. Whether they want to provide their employees with a similar work culture to the one they had before the pandemic or upgrade to high-end technology, it is important to have a clear idea of what they expect and what you can offer in your space.
Furthermore, some of your members may even be hoping for increased talent acquisition and retention by offering hybrid work. Make sure that your space can accommodate their employees — whether there are only two or as many as 20 — without making them miss out on their company's culture. Ensure your space provides a unique culture and collaboration among its users, which can accommodate any company needs that come with hybrid work.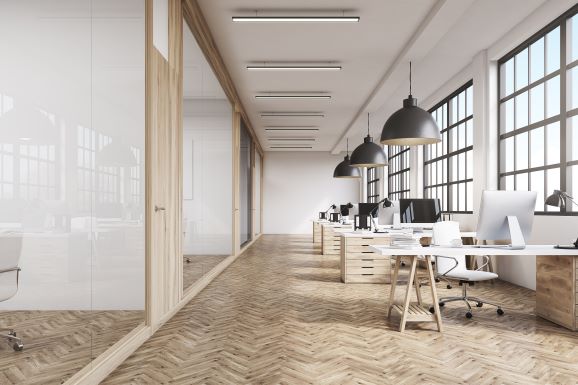 Explore New and Customized Office Designs
With hybrid work comes a more mixed and diverse member group for your coworking space. As such, you want to make sure that your space doesn't embrace a single office design, but rather, it incorporates many different styles and personalized designs.
You want your space to be unique and stand out to attract corporate occupiers, but also ensure that the design elements and features are essential and useful for tending to your members' needs. Therefore, it's important to explore new designs and even consult with your members in case they have any preferences regarding what they want to see in the space they will be using.
You might consider sending out a survey or scheduling a brainstorming session that's open to all members. This will allow your space to thrive in the new future of work and your occupiers to feel welcome and work efficiently.
Virtual Conferencing
Given the flexible nature of hybrid work, virtual conferencing is probably one of the most important things to invest in for your coworking space. With employees choosing when they want to come in and work from the office, and for how long, providing your members with the possibility of keeping employees connected, whether in the office or across multiple workspaces, is essential.
Maintaining and building a connection among employees is extremely important, especially as many got used to working remotely. As such, your members will feel comfortable knowing that using your space will help their employees feel welcome and part of the company culture and community.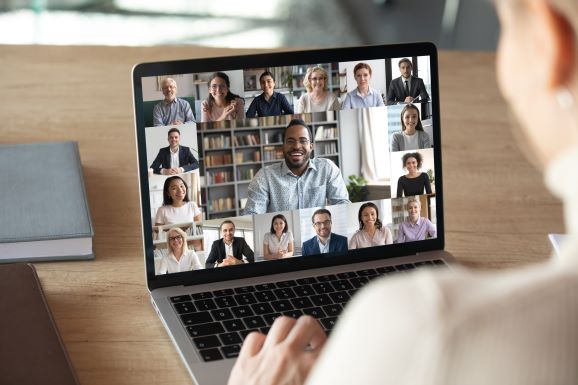 Invest in Coworking Software and a Mobile App
As flexible work becomes the new normal, being able to automate your space with the help of a single coworking management platform can prove very profitable and efficient. The right coworking software can help you market and manage your space, as well as facilitate member relations, streamline bookings, automate billing and improve overall operations.
The best coworking software also offers a mobile app for your occupiers. An app allows them to easily communicate with each other and office space staff, pay their bills, make reservations and access events that are happening within and for the office community.
Takeaways
With the future of work leaning towards a hybrid, flexible approach, it's essential to embrace this change and adapt to provide members with the best work experience. It's important to really understand what your corporate occupiers are looking for, what you can provide in your space and what changes you can make.