While many have embraced remote work, there are those who wish for things to go back to how they were before the pandemic. However, many companies have given up on the hope of returning to the office full time as most employees have no plans of renouncing remote work. Flexibility and hybrid work seem to be the only solutions to accommodate both categories of employees. Fortunately for coworking space owners and operators, their spaces offer the best environment for allowing those wanting to work from an office to have the space to do so, while those working remotely may continue to do so. Following are the advantages of implementing hybrid work in your coworking spaces.
Increased Productivity
One of the main advantages of hybrid work is increased productivity, for both users and the coworking space. With users being able to choose when and for how long they want to use the coworking space, they are essentially choosing the best time for them to get their work done. Whether it's for a full day, half a day or only a couple hours, users can book a desk or a conference room using a member mobile app, giving them the freedom of choosing when to use the coworking space. This allows them to work more productively and make the most of their time while using the office. With increased productivity for the users, the coworking space environment can thrive, making it a good alternative for those looking to switch up their work routine and give up remote work occasionally. Coworking spaces are likely to see higher demand from users wanting to choose their space for their in-office workdays.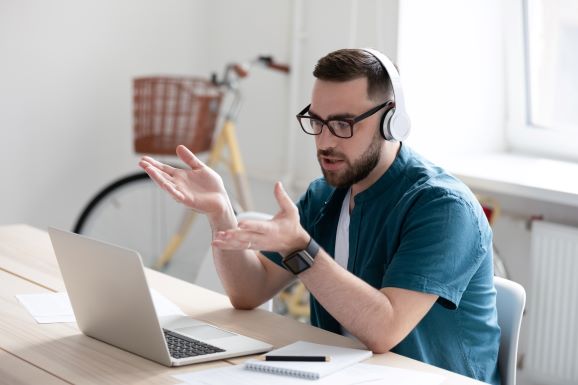 Flexible Workplace Design
While traditional offices were set up with various conference rooms and cubicles, hybrid work requires a change in the workplace design. Coworking spaces should offer desks in an open space environment, with conference rooms and private offices available for booking on-demand. This allows users to use the space when, how and for how long they need, making the office dynamic more flexible and giving users the freedom to choose how and when they get their work done. For owners and operators, this is more cost-effective and convenient, as each working station can be reserved and paid for separately, making hybrid work a more efficient and profitable option. Furthermore, in this way, coworking spaces can accommodate a wider variety of users, making it a popular choice for anyone in need of an office space or the features it offers.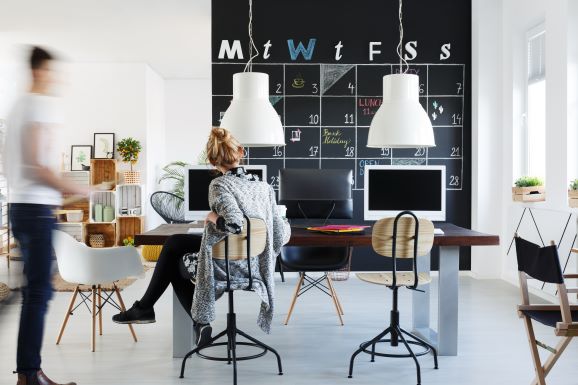 Improved Features and Amenities
With users choosing to work from the coworking space on an occasional basis, there are certain things that they look for. One of those things is standing desks. As these can be pretty expensive, not many people working from home have made the investment for their home office. Therefore, some of the users that choose to embrace hybrid work may do so for the features they are lacking in their remote work setup. Investing in standing desks can be an advantage and differentiator for your coworking space. Another thing to consider is energy-efficient amenities, such as lighting systems, computers, appliances, touchless technology and an HVAC system. All these can help reduce energy usage and associated costs, making them a profitable investment in the long run. Furthermore, all these features and amenities help support a comfortable and productive environment for users choosing to embrace hybrid work.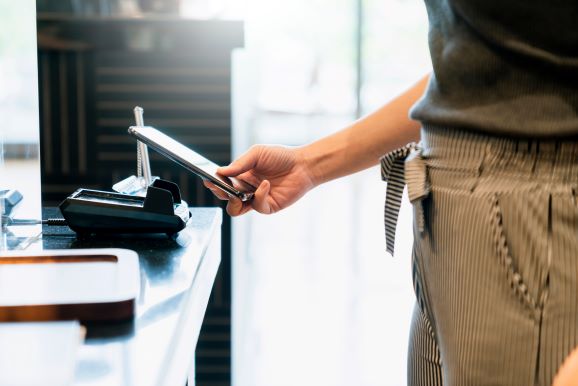 Increase in Occupancy Rates
It goes without saying that having a flexible, technologically advanced and unique work environment makes coworking spaces a great option for a hybrid work dynamic. Offering users everything they need to work productively and comfortably is the best way to ensure that your coworking space attracts and retains its members. Coworking spaces that embrace hybrid work and support a flexible work dynamic are more likely to see higher occupancy rates. Even though the number of employees willing to give up remote work is not high, a flexible office space can attract those that are willing to work from an office every now and then, leading to an increase in popularity and revenue for coworking spaces.
Hybrid work can be extremely beneficial if you ensure that your coworking space is properly laid out, amenities are useful and features are unique. These help support a productive and efficient coworking environment, making such spaces the best solution for users looking to embrace returning to the office part-time. For more information on how Yardi Kube Coworking Software can help your coworking space embrace flexibility and hybrid work, schedule a demo here.