Richard Smith, founder and CEO of Office Freedom, a major flexible workspace brokerage, says that growing pains in the industry lie, in part, in the fact that there are so many names and descriptions without a single global term to standardize offerings. During an Allwork podcast last spring, he mentioned executive suites, business centers, serviced offices and coworking, among other terms.
At the end of the day, business models offering flexible workspace components, including all the names used by Smith, plus private offices and meeting spaces, fall under one umbrella. Combining these offerings with residential components, or with dining or retail components, is the growing trend among operators expanding and diversifying their portfolios. The pandemic has only heightened these trends due to the uncertainty of long-term leases, as organizations continue to take the short-term approach to office space, directly benefiting the flex industry. And the most efficient way to successfully balance multiple operations under one portfolio is with a single connected solution, like the one offered by Yardi Kube, that provides property managers and landlords with comprehensive financial and tenant management components in a single platform.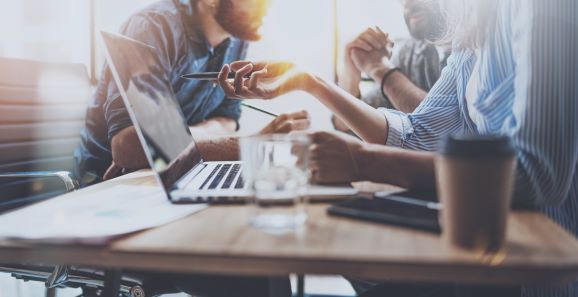 The Importance of Technology in the Future of Work
Selecting the right tech partner will be one of the most important decisions facing a landlord or operator as they seek to automate a greater number of internal processes. A CBRE study from September 2020 revealed that 62% of respondents reported connected tech and building apps as one of their most in-demand building attributes. The importance of mobile tech applies to the member as much as the property owner/operator. Members can use apps to reserve desk space, access offices and meeting rooms, take virtual tours, pay invoices, create events and so much more. While most traditional landlords may understand the potential enhancements that a connected software platform can provide, the shift from manual spreadsheets and landline phones has been slow. This is especially true on the IT side. IT and bandwidth management are vital as more businesses populate flexible workspaces, and IT management software is extremely helpful. "If you use Teams or Zoom and you have your camera turned on, and have multiple participants, it takes up nearly twenty times more bandwidth than just a standard call without cameras," says Justin Harley, Yardi regional director said. "The infrastructure that landlords put in ten years ago will not support the new demand."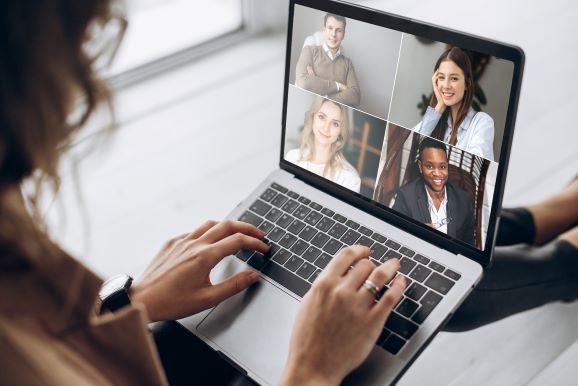 Proper Space Management Tools are Key
IT infrastructure and hardware also include access control, which has become increasingly vital for security and ease of access. Flexible workspace operators use remote door control to provide 24/7 access to members, track occupancy and gain revenue from conference rooms and private office usage. Landlords and traditional office managers may not have had to implement door access in the past, but this feature can be managed, like bandwidth and Wi-Fi connectivity, on a single platform for maximum efficiency.
Access control falls under the broader category of facilities management and maintenance, which benefits from accurate real-time reporting. You can gain insights into your busiest times and track who is in or out of the space among other performance indicators. Having real-time visibility into the usage of meeting rooms and common areas is important for compliance purposes.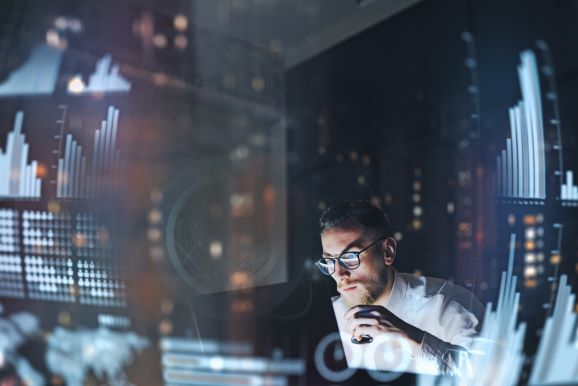 The biggest drawback to multiple disparate systems is the time and effort it takes to sync the programs and the potential it creates for data entry errors and missed revenue. If that applies to the operation of a flexible workspace alone, it is easy to see how important it would be to eliminate those integrations when operating multiple business classes within a portfolio. "If you've got disparate technology systems and infrastructure connected through multiple APIs, you will need a much larger technology team in-house to support and manage the constant upgrades in software from each [individual] platform," Harley said.
Regardless of how it changes, office space will continue to remain necessary even after we completely emerge from the pandemic. There will always be a need for face-to-face interaction and collaboration. However, what will undoubtedly change is how companies use space. Many will inevitably choose to downsize as fewer employees come in on a daily basis, while others will choose to use flexible workspaces as a way to keep teams together or host occasional small gatherings.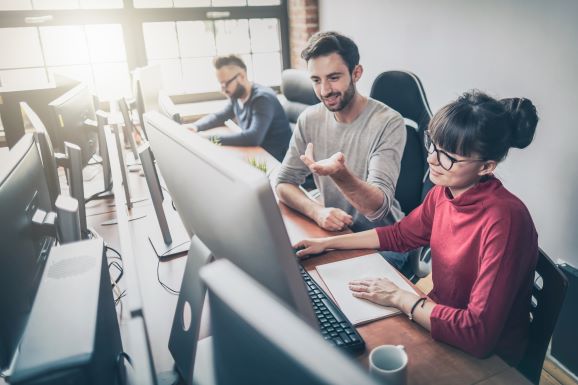 Takeaways
JLL estimates that by 2030, 30% of all office space will be consumed flexibly. Their research also states that operators limiting their offerings to shared desks, shared offices and short-term memberships are more likely to suffer because diversification is the future. Long-term commitments to private offices in addition to shared workspaces place operators in the best position to grow post-pandemic. As Work Design Magazine noted, "operators who own their real estate or have entered a partnership agreement with landlords and investors are more likely to weather the storm as well."
According to the JLL report, 67% of CRE decision-makers are increasing workplace mobility programs to incorporate flex space as a component of their work strategy. These strategies are increasingly shifting to a hybrid and remote world, where the full-time, 40+ hour in-office work week is largely going away. The examples come from throughout the commercial world: CRE giants, like CBRE and JLL, entering the flex market with acquisitions and partnerships; traditional offices incorporating flexible components within the space; and property managers repurposing vacancies as flexible workspaces. The best way to properly manage a growing and diverse portfolio, including flex space, is to leverage a connected solution that eliminates the struggles of using multiple platforms that do not speak to each other. For more information on how coworking software can help you embrace flexible workspaces, schedule a customized demo.