Dallas jumped on the coworking bandwagon early on. So, it's no wonder that the modern Texas metropolis currently offers more than 40 different coworking spaces to choose from. The only challenge is picking a place that fits the vision and demands of your company and workers.
Fortunately, you don't have to spend hours upon hours researching and comparing shared office spaces because we've already done the legwork for you. Below is a shortlist of the seven best Dallas coworking offices to help you narrow down your search and pick your favorites.
Address: 13155 Noel Road, Dallas, TX 75240
The WorkSuites office at Dallas Galleria Tower Three enables young professionals to work in one of the city's most emblematic landmarks at a surprisingly affordable price. Specifically, it offers members the chance to be part of a community of professionals who are serious about getting real work done in a motivating atmosphere. Plus, because this WorkSuites location is situated in one of the city's most revered and amenity-rich office complexes, members can also enjoy easy access to a rooftop terrace, state-of-the-art fitness center, varied conference facilities and other useful perks. Located at the corner of I-635 and the Dallas North Tollway, the coworking hub is also just steps from the famous Galleria mall for a desirable and easily accessible spot for your business.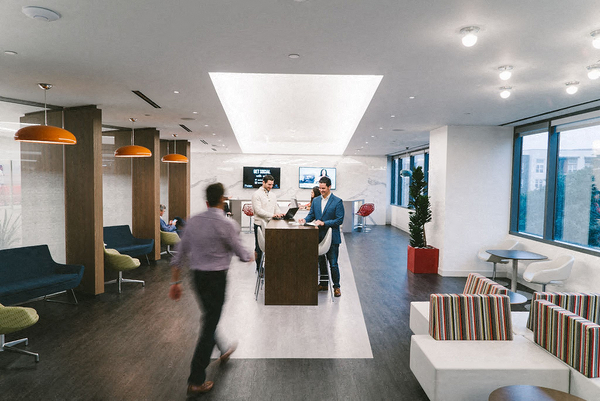 Address: 7701 Lemmon Ave., Suite 260, Dallas, TX 75209
Among the newly opened coworking hubs in Dallas, the 25,000-square-foot Venture X office space is set to impress: The site features more than 60 different layouts, ranging from one-person private offices to 10-person, open-plan workspaces. To that end, open collaboration areas and dedicated spaces designed for larger gatherings are also available to clients. Meanwhile, the small (but important) details — such as enterprise-grade internet connections; active acoustic management and design elements; high-tech meeting rooms; free parking; and 24/7 keycard access — are what make Venture X a quite appealing place to work. Plus, the sun-drenched areas and contemporary, design-forward offices guarantee the perfect space to launch your project and expand your brand.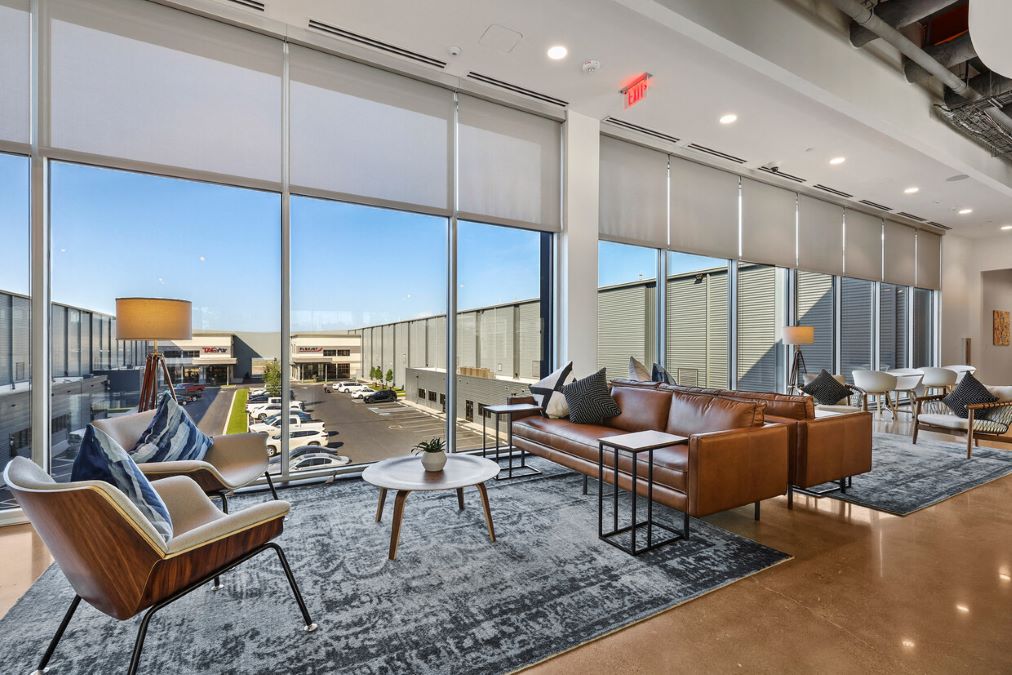 Address: 2626 Cole Ave., Suites 300 & 400, Dallas, TX 75204
This is another WorkSuites hub that had to make our list. That's because the office space at Uptown Cole is in an ideal location, just steps from Uptown's hottest restaurants, bars and shops. The prestigious headquarters also offers undeniable advantages to members — from the latest IT infrastructure and full-service coworking memberships to fully stocked conference rooms and stellar city views that are sure to leave a lasting impression on your business associates. And, if you'd like to move your whole team in, you can even opt for shared office spaces or executive suites for groups of 10 to 50 people.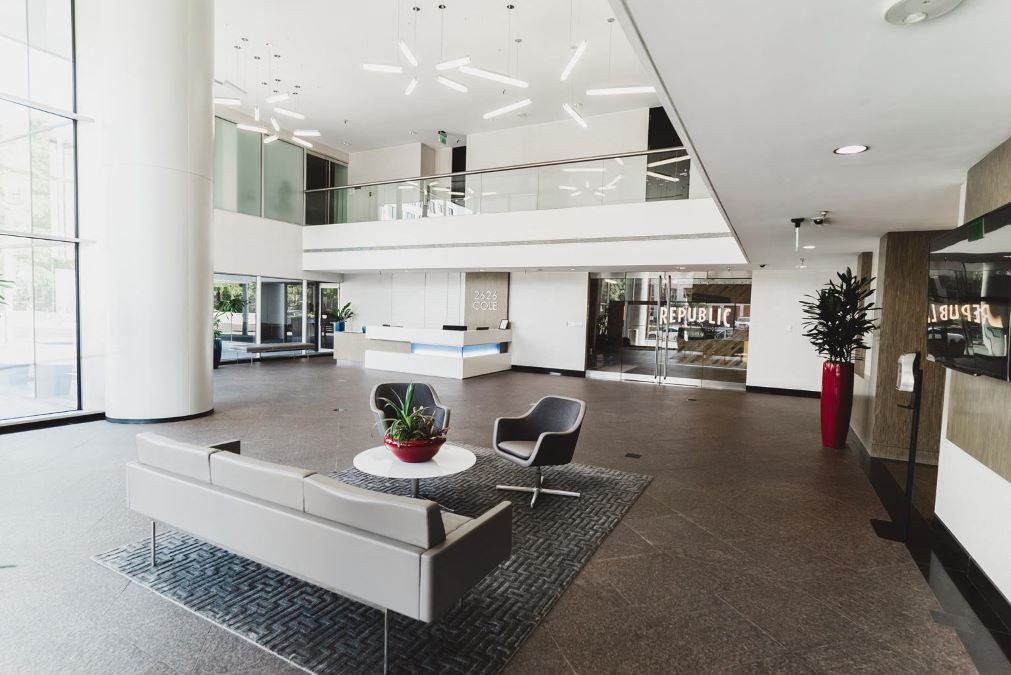 Address: 8117 Preston Road, Suite 300, Dallas, TX 75225
With a prime location in Northwest Dallas' Shelton neighborhood, this Regus coworking hub is set to impress. Part of the worldwide network that boasts more than 3,000 shared office spaces, this office works to offer convenience above everything else. For example, it features several types of membership options to reach different clients and provide reliable services that match their requirements. Plus, shared areas provide high-speed internet connections and a sense of community for solopreneurs, while turnkey office spaces target individuals or small teams that are in need of a private, well-stocked workspace.
Address: 2101 Cedar Springs Road, Dallas, TX 75201
CityCentral's coworking hub in the impressive Rosewood Property ensures a remarkable location for anyone looking to set up camp in the very heart of Dallas. Located on the 10th floor of the building, impressive views are around every corner. And, the collaborative areas set up throughout CityCentral can provide the ideal place for meeting like-minded entrepreneurs who might lead to fruitful collaborations in the future.
Address: 6301 Gaston Ave., Dallas, TX 75214
Conveniently located in the Lower Greenville area of Central Dallas, Caddo Office Reimagined offers social, office and day memberships to its guests. In particular, the free parking spaces, 24-hour access, fast internet and well-stocked offices aim to help take your business to a more professional level. The coworking hub also features several conference rooms, ideal for those working on a presentation or meeting up with clients or business partners. As such, Caddo Office is ideal for both established companies and growing businesses, catering to the needs of each type of venture, regardless of expertise or industry.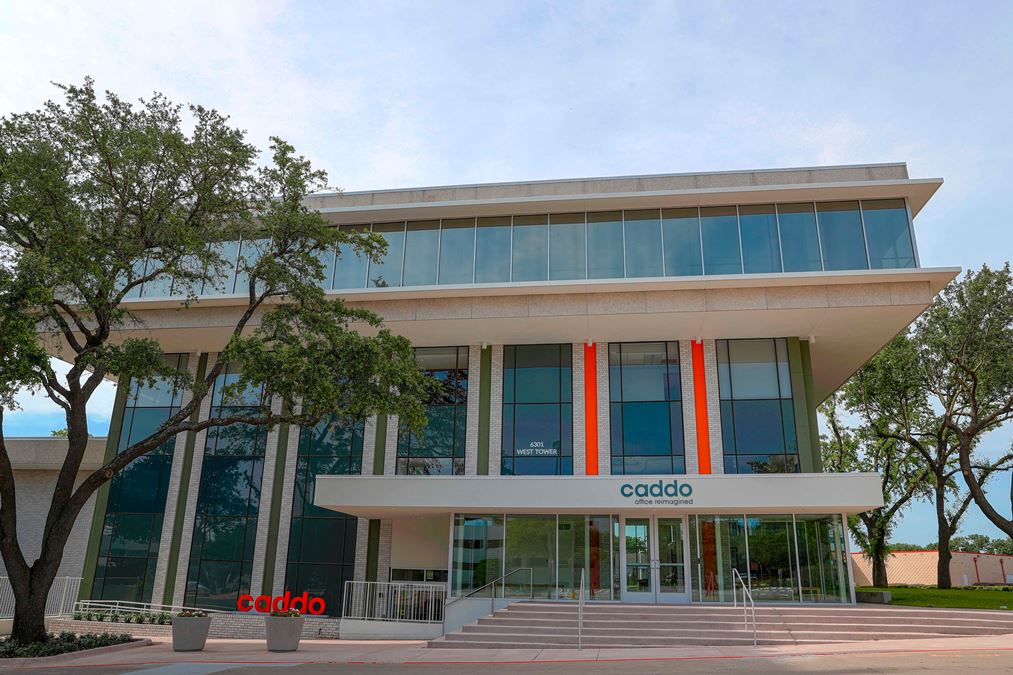 Address: 1920 McKinney Ave., Dallas, TX 75201
WeWork Uptown lies in an upscale neighborhood, providing a strategic work location in a highly sought-after area of Dallas. The vibrant energy of the space is provided not only by its sleek interiors, but also its energetic community and the staff's efforts to empower their members in any way possible. In addition to offering the usual open and private offices; conference rooms; dedicated desks; and various membership plans, WeWork Uptown also features a variety of extras, including dog-friendly areas; outdoor spaces; wellness areas; and even lockable, private spaces for the convenience of new mothers.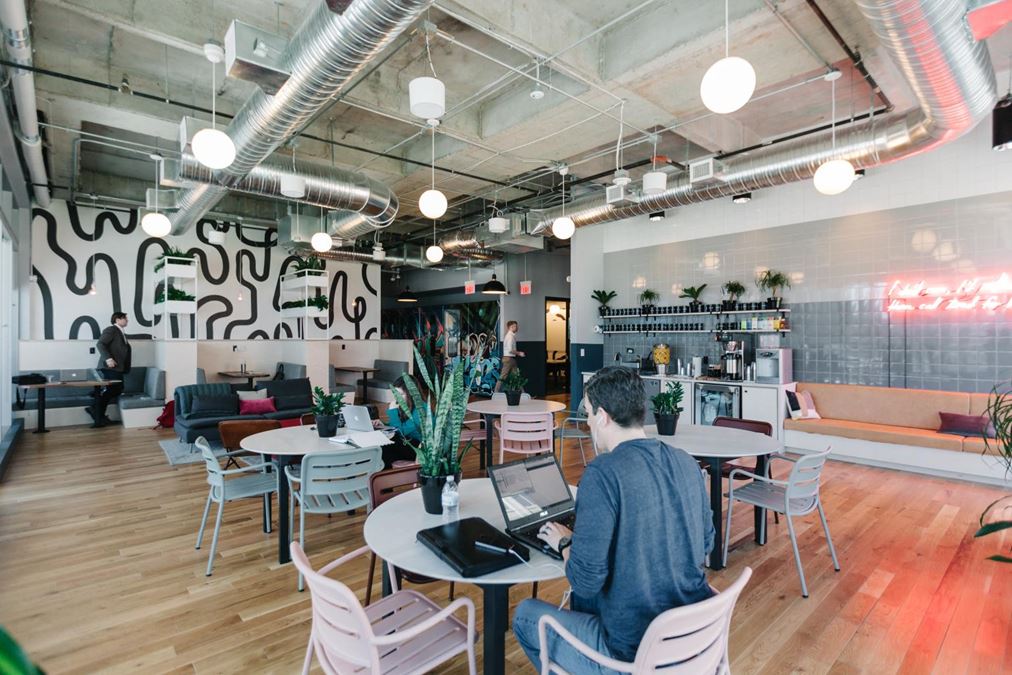 The ever-evolving landscape of coworking hubs in Dallas ensures ample opportunities for individuals and small companies that are looking for a no-strings-attached professional setup where they can tackle their day-to-day tasks. What's more, the location and amenities that shared office spaces provide — along with the freedom and connections that come along with such an arrangement — guarantee a set of perks that overshadow the way traditional offices work. Clearly, the benefits are plentiful. Now, all that's left is for you to find the most suitable arrangement that will ensure maximum convenience and the highest productivity for your brand.