Technology in coworking spaces has greatly advanced over the years, both to the benefit of owners and operators, but also to users. From streamlined work processes to space optimization and improved usage of office resources, technology is essential in running a safe and productive workplace. With the COVID-19 pandemic still present as companies push to bring their employees back to the office, it has accelerated the need for office space owners to implement advanced technology solutions that provide their users with a safe, healthy and comfortable workplace. Given the importance technology plays in a safe future of work, here are some things to consider investing in.
HVAC Systems
One of the most essential high-end technologies to consider investing in is HVAC systems. Having an infrastructure that can help protect users against harmful pathogens is essential for a return to office during the pandemic. Having improved heating, ventilation and air conditioning systems in place allows air within the office to be filtered and refreshed, preventing users from working in recycled, poor air quality conditions. Also, with improved ventilation filters and overall air quality, users choosing to work from a coworking or shared office space can feel safe doing so.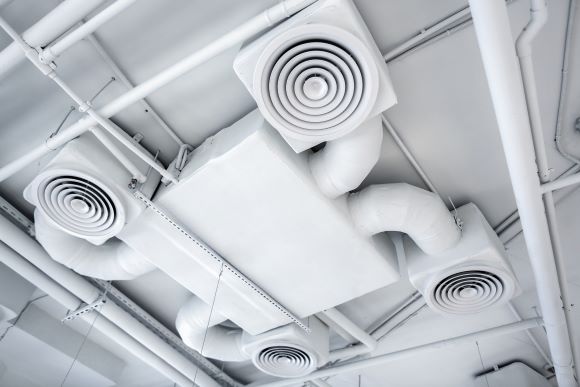 Touchless Technology Features
Another thing to consider implementing in your coworking space is touchless technology. Surface transmission is no longer considered the main way COVID-19 is spread but eliminating the need to touch commonly used surfaces can provide peace of mind to members and staff. One piece of technology to consider implementing is an app that allows users touchless access to elevators, doors and parking. Building access can also be granted through the app using a QR code that further eliminates person-to-person contact.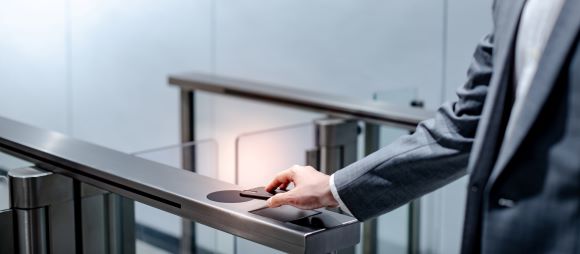 Online Reservation
Along the same lines as contactless building access, offering an online reservation system for users to be able to reserve desks and conference rooms is essential for keeping a safe and organized workplace. Through such a system, not only can users choose what desk, conference room or social lounge they need to use, but also when and for how long they need to use it. This allows for a more comfortable and productive environment in which both user and operator know exactly when a workstation is being used and for how long, while eliminating in-person contact between member and staff. For instance, office hoteling provides users with the freedom to choose a workspace before coming to the office. A member uses their phone to check-in, access amenities and facilities within the coworking space and even communicate in-app with the operators and submit maintenance requests if needed. This allows users to take advantage of coworking spaces while feeling comfortable and confident that they are doing so in a safe and healthy environment.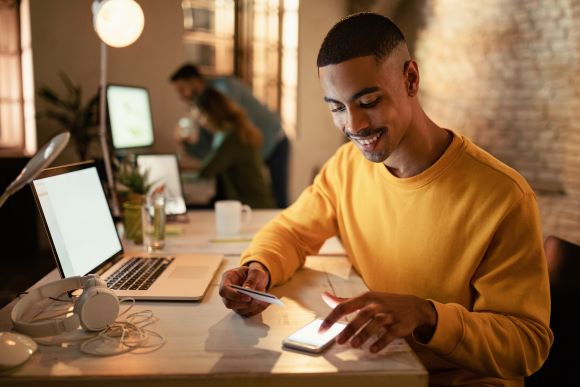 Tracking via Key Fobs
To improve a coworking space and ensure it provides occupiers with the best work environment, access to data related to how the coworking space is being used is essential. For this reason, key fob tracking can provide coworking space owners and operators with occupancy-related data which allows them to better optimize the space for their users. This information allows them to understand occupancy and traffic flow throughout the coworking space, making sure it stays safe and efficient while being used. Owners and operators can manage how many users are in the space at one time and what areas are used the most to ensure that they continue to work in a safe, healthy and comfortable environment.
While the future of work remains uncertain, one thing is clear: technology will be more present and essential than ever before in keeping users safe and the work environment productive and efficient. For this reason, investing in technology in coworking spaces is essential for providing users with the safety they need when returning to the office amidst the COVID-19 pandemic. To best manage your coworking space and transform the office experience in a coworking space, schedule a customized demo for more information on Yardi Kube space management software.