As a coworking space owner and operator, knowing how to manage your space is key to profitability and success. For this reason, investing in space management software is essential for properly managing prospects, members and all operations. However, making sure the software offers an end-to-end solution for all coworking locations and flexible workspaces is important to facilitating workflow and improving efficiency and scalability. Fortunately, with the Yardi Kube Space Management Software, you can have all this and more to ensure your coworking space is running efficiently, profitably and successfully. Here's why Yardi Kube is the best solution for your space.
Prospect Portal
The prospect portal is an essential part of coworking management software as it allows operators to customize the services and features they offer in each location, to best tend to their customers' needs. Furthermore, it allows owners and operators to promote location services, pricing and amenities while showing real-time data regarding their spaces and their availability. Also, the Yardi Kube Space Management Software provides prospects with a self-service online transaction system in a white-label marketplace.
Member Portal/Member Mobile App
One of the most important features to ensure member satisfaction is a member portal that grants them access to all necessary amenities and features in the coworking space. Occupiers can automatically access rooms, update their account information and even communicate with other members and the support staff for the location they are working from. This ensures that in case of any issues on-site, the staff is made aware and can take care of anything that is preventing the working environment from running properly. Through the communication enabled by the member portal, which is also available in the member mobile app, having a community with member-created events and interactive discussion boards is easy and efficient. Also, through the member portal, occupiers have access to all billing matters without facing sync or delay times, which prevents late payments, allowing the coworking system to function efficiently.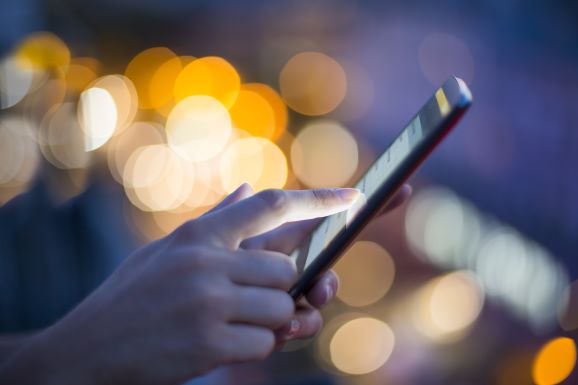 Operator Portal
While having prospect and member portals is important to ensure efficiency, having an operator portal is important for overlooking contracts and accounts receivables. The Yardi Kube Space Management Software allows operators to generate credentials for each member of the operations team and grant them access to various levels of information and permission capabilities depending on their role and the location of the space they are responsible for. Furthermore, owners and operators can manage space configurations, track all bookings and update pricing, if necessary, to ensure the coworking space is as profitable, productive and efficient as possible.
Customization
One essential feature of coworking space management software is it gives owners and operators the option of customizing their space and marketing it with a white-label website that highlights all location-specific amenities and features. Also, allowing them to brand the mobile app that comes with the software with their specific logo is extremely important for creating a community and allowing members to feel like they are interacting directly with the coworking space's app. Furthermore, the software needs to allow owners and operators to generate detailed reports indicating key metrics, which allow for a better understanding of how the space is being used, what needs to be improved and the experience users are having using the space and the portal.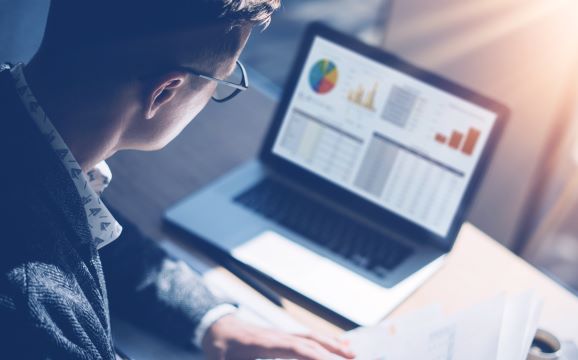 Increased Efficiency
One of the best ways to increase efficiency is by allowing prospects and members to complete all their billing transactions online and with automated invoicing. Along the same lines, having an automated sales process from lead generation to proposal and execution reduces the wait time and ensures that transactions are executed efficiently and accurately. Additionally, facilitated desk space and meeting room reservations ensure that members can book their workspace according to the time, day and period that best fits their needs. This allows for the entire coworking space to function properly and smoothly for all parties involved.
Revenue Generation
Another important reason the Yardi Kube Space Management Software is a top solution for owners and operators is that it generates revenue. Members and prospects can see in real-time which products and services are available and then make reservations to use the space and facilities according to their needs. Also, being able to create unique pricing options is a great way to retain members and attract prospects by customizing offers that accommodate both parties' needs. Furthermore, providing 24/7 access to the workspace and meeting rooms is a great way to ensure that members have as many possibilities of using the space according to their needs while allowing your space to be used as much as possible. This can be done through door access control integration, which allows members to scan their access code through the mobile app at any time.
Managing a coworking space requires a lot of attention to detail, both in the coworking space and when it comes to members and prospects. For this reason, having space management software, like the one provided by Yardi Kube, is essential in ensuring that the coworking space runs efficiently and productively for all parties involved. With this in mind and as the future of work embraces a flexible, hybrid system, make sure that when selecting space management software, you find the one that best suits your needs and enables you to best manage your space.