Does your business need IT Solutions for Coworking spaces? In today's world, a business relies upon its technology more than you know, and along with that, it the uptime that the technology is capable of achieving. Business environments have changed significantly, even in physical offices. We are speaking, of course, about Coworking environments, or rather environments that house diverse teams, not all of whom are working for the same company. With such a complex system in place, you can be rest assured that there will be many moving parts across the board, and keeping them in operation can be a challenge in and of itself.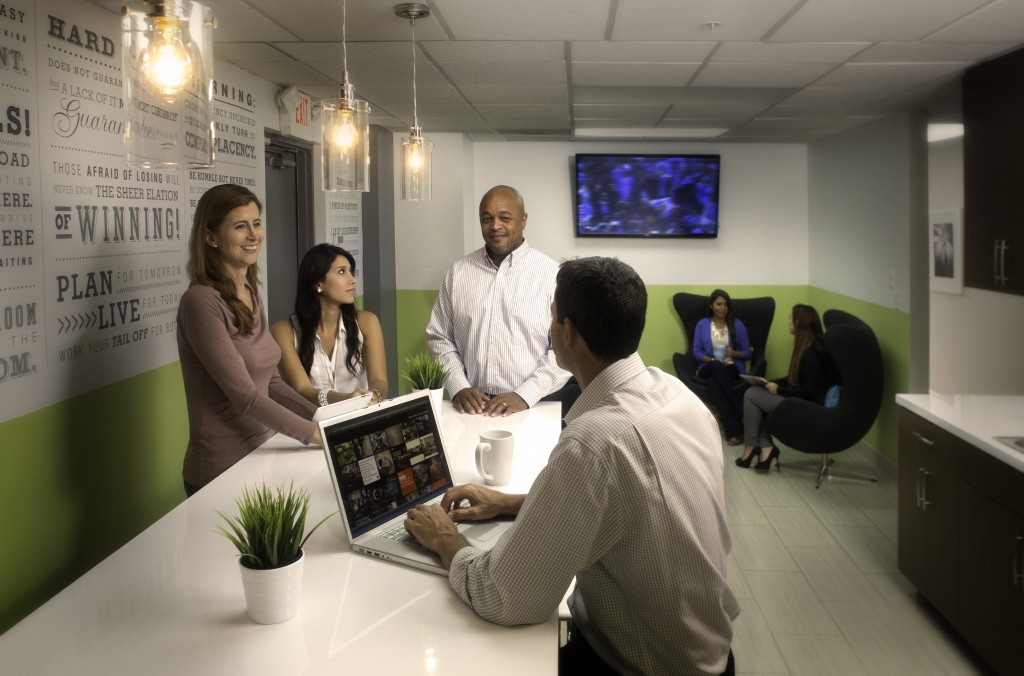 Catering to your Entire Office with IT Solutions for a Coworking Space
As we mentioned before, your business sis going to need a reliable system to function, and with so many users attempting to accomplish so many different tasks, your technology and infrastructure will eventually fail. It doesn't matter how good it is, or how much money you have sunk into it, it will eventually fall out from underneath you, and with that being the case, you're going to need to make sure that you have a backup plan. A good IT support system, of course, would be the best backup plan you can have.
IT is indispensable in any industry, and without it, businesses around the world would find themselves in a universe of trouble. Fortunately, IT Solutions for Coworking spaces provide a safe and reliable solution that you can count on. To put it quite simply, the business world relies on technology – technology that functions, and without it, there would undoubtedly be a catastrophic failure.
Use Yardi Kube to Meet your IT Needs
Yardi Kube is an outstanding solution for businesses that rely extensively on technology. Each and every one of our customers will experience:
Improved Client relations
Better Communication
Happier Employees
Yardi Kube is revolutionizing the way Information Technology support is handled each and every day, revolutionizing the business world and creating a more efficient workplace. Most importantly, wer make sure that you have optimal uptime so that you can enjoy your technology.
Support Anywhere, Anytime, And No Extra Fees
Yardi Kube is able to provide support for all of your systems, hardware and software. With several different packages to choose from, you'll be able to take advantage of which include:
Voice – You need to be able to talk to eachother, and most importantly, you need to be able to talk to your customers. A voice over IP system is a great way to achieve that, and our state of the art IT solutions for Coworking space will keep your phone systems up and running for the foreseeable future.
Data – Your business is going to need exceptional data transfer capabilities if it is to succeed and our systems are some of the best on the market. We can offer you real-time reporting and billing, and of course, anticipate the needs of your company. With high speeds and high uptime, you'll never need to look for another service.
Wifi – Your office needs to be connected. Imagine a system where anyone could jump onto the network at any time. Wifi makes it happen, and with a good setup, everyone can be connected when they need to be. Equipment with fast, speeds, utilizing the latest protocols make running your internal network easier than ever before.
Internet – Your business needs to be connected to the internet, and we can help. Our service provides you with speeds of up to 1Gbps – faster than nearly any residential connection, and even many businesses. We have the speed, we have the infrastructure, and we're ready to monitor it 24/7 to ensure maximum uptime. Your business never sleeps, and neither do we.
On-Time Repairs You Can Trust
Any problems or interruptions with your service will be solved immediately with one of our highly experienced engineers. Each one boasting years of experience in the telecommunications industry, they will get the job done, and make sure you're up and running as quickly as possible.
You might be an experienced business owner, or you might be just starting out. Either way, you need to make sure that you have the right equipment and support to get the job done. To put it lightly, the world has changed, and the way in which business is done, is significantly different than it was in the past. The analogue method of doing business is gone forever, replaced by the more efficient digital model. Messages are transferred instantaneously over text, and workers are hired from their own homes. If you want to adapt to this changing world, then you're going to need the infrastructure to help you along, and it's not always going to be easy to find. Let us help you make the most out of today's technology, and let us give you the edge you need to stay at the top of your business. There's no reason to do it all yourself when you have us, the industry experts at your back and ready to help.