As companies are embracing hybrid work, flexible workspaces are becoming a popular solution to make that happen. While returning to the office full time is not something many companies are looking for, they find that having an office space to be used by employees whenever they want is important. Furthermore, having a more flexible work schedule, as opposed to the typical 9-5, is important to ensure employee satisfaction. This has resulted in a demand increase for coworking, shared offices and flexible workspaces. But what is a flexible workspace and how does it help occupiers as they adapt to a hybrid work model?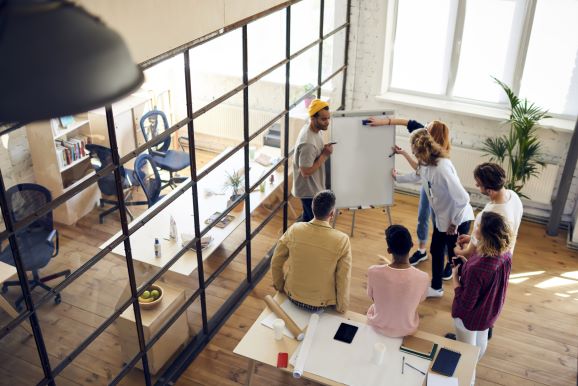 What are Flexible Workspaces?
Often associated with a coworking or serviced office space, flexible workspaces are a type of full-service workspace that provide all the necessary resources and amenities to tend to members' needs at a given time. Traditional office spaces provide employees with an assigned desk and there is a fixed, long-term lease for the space with company-specific amenities and features. Flexible workspaces, on the other hand, are designed to accommodate a variety of companies, work styles and specific work objectives under one roof. Furthermore, they give occupiers the ability to choose where they work, for how long and how they want to complete tasks to maximize productivity.
What are the Advantages of Flex?
The main advantage of flexible workspaces is in the name, however, there are features beyond flexibility that make such a space a good option for many companies. Open-plan space designs are essential to flexible workspaces as they enable collaboration among team members and users in the office. This supports productivity and interaction among users, thus creating a sense of community for those choosing this option. However, open-plan spaces tend to be louder than traditional offices which can cause distractions. Fortunately, flexible workspaces provide users with quiet areas to be used as needed. Another advantage of such workspace is the adaptability of each workstation including standing desks, comfortable chairs, natural light and even break and coffee rooms. Also, in a flexible, shared work environment it's important to provide users with amenities and resources that compensate for some of the comfort given up by not working from home. This can include anything from office supplies to printers, conference rooms, informal common areas and even snacks.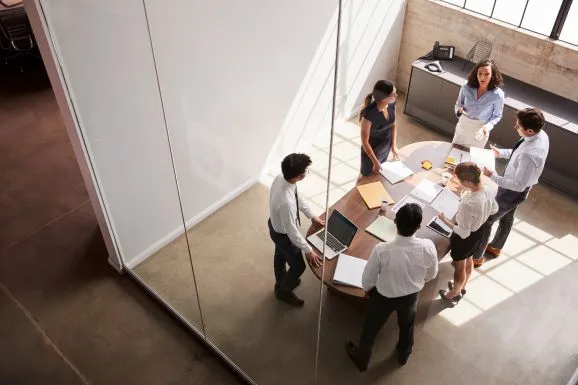 How Does Flex Meet Occupiers' Needs?
With many companies looking to embrace hybrid work, flexible workspaces are ideal for giving those wanting to work from an office the option of doing so in a workspace where they can feel comfortable and productive. This means that not only do users have the possibility of collaborating and making connections but that they have all the necessary resources to get their work done in the time they choose to work from the office. Flexible workspaces enable users from any company to choose the desk or workstation they see fit to get their work done. This can be easily done through a member mobile app where each user can individually choose their preferred workstation and make a reservation for the day or days, they want to come in.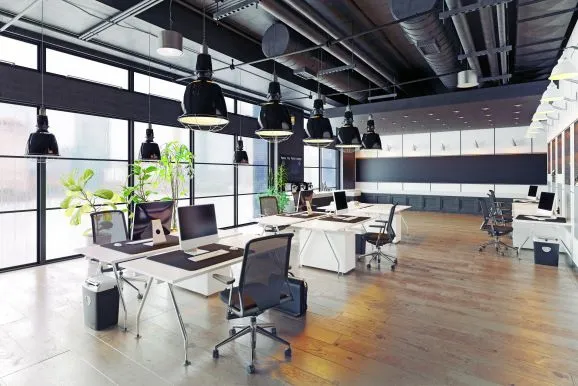 Also, offering high-end technology is key to supporting a productive environment. From high-speed internet and printers to HVAC systems and touchless technology, investments in innovation make a difference and leave a positive impact on users. Another advantage to such a workspace is that occupiers can more easily adapt to challenges and changes related to the office work dynamic. They can reduce office costs, control occupancy rates, offer user support and even shorten lease terms. This all makes it easier for occupiers to return to the office on their own terms and according to their needs.
Flexible workspaces are likely to be a popular option for occupiers in the future of work. It's for this reason that owners and operators of such spaces invest in the necessary amenities and resources to provide users with the proper work environment to make returning to the office a comfortable and productive choice for those choosing to do so. For more information on how Yardi Kube coworking software can help ensure that your flexible workspace tends to your occupiers' needs, schedule a customized demo.