Yardi Kube is honored to be the recipient of the 2015 Fourth Dimension Award from the Global Workplace Association (GWA). This award honors high achievement beyond space, i.e. in technology, marketing or other non- 'bricks and mortar' achievement. GWA members were asked to submit nominations for this award, making the win even more special to WUN. This is the fourth award WUN has been given by GWA. WUN took home the Associate Member of the Year award in 2011 and 2013, and Dale Hersowitz received the Leadership Award in 2014.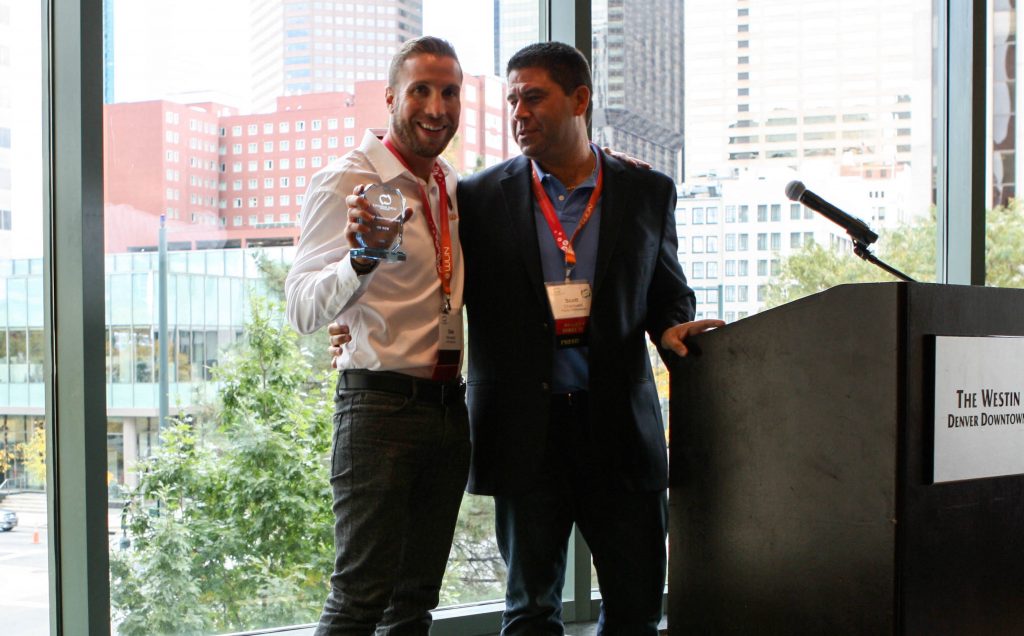 Yardi Kube began as an idea on a napkin eight years ago. Today WUN provides various technological services to its clients, creating specialized packages unique to each client's needs; WUN serves 410 locations and more than 40,000 people nationwide. This year WUN was also honored to be on the Inc. 5000 list of the fastest growing private companies in the United States.
This year at the GWA conference WUN was both a Platinum Sponsor and exhibitor. At their booth, they interacted with workspace operators and unveiled WUN HD. A fully integrated system, WUN HD combines their award winning Admin Software with their trusted IT Infrastructure to bring all workspace needs into one easy to use service. WUN HD includes voice, data, WiFi, Internet, door control, software, and a full range of support and training from the dedicated WUN staff.
WUN offered free live demos of WUN HD to conference attendees, with online demos also available to those who could not be present at the event.
Their progress on further developing workplace technology lead WUN to this award, and WUN continues to look toward the future and how their services can be improved even further.