Yardi Kube' Key Takeaways from WANY's #BC50
Yardi Kube was a proud Platinum Sponsor of this year's WANY conference held in New York. Between the enlightening speaker blocks and a special magical appearance from flexible workspace industry founder Paul Fegen, our team had a great time manning the WUN photo booth and hosting a happy hour – all while educating attendees about our new WUN HD platform. We embraced the event's British Invasion theme, decking our booth out with American flags.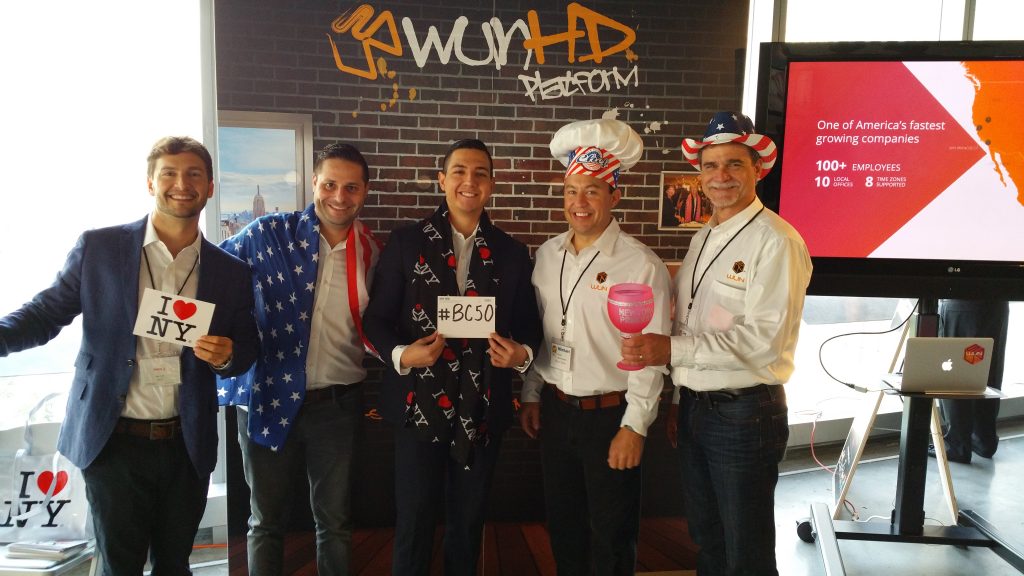 The conference provided valuable insight into international coworking and business center trends. Here are some of our key takeaways from the conference:
Coworking has evolved from a necessity based on workspace scarcity and economic uncertainty, to a necessity driven by reimagined vertical spaces, technological innovation and demand for collaborative communities.
Millennials are now filling up the ranks of the professional pyramid. A generation that has always been connected socially and technologically, this change in employee demographics makes it no surprise that the style and priorities of workplaces are changing dramatically.
Now more than ever the need for community and collaboration is key in order to achieve innovation and maintain a fulfilling work life balance. While a common perspective of startups and tech entrepreneurs, we are seeing more traditional companies realizing the financial possibilities of this type of game-changing work environment.
As the global economy continues to evolve we will see a systematic elimination of the isolated work environment that we have become so familiar with, giving rise to an age of collaborative work environments.
The WUNHD platform was developed with these future trends in mind, giving millennials the connected technology they desire while providing workspace managers with an effective way to run their ever-evolving offices.
We at Yardi Kube were thrilled to be the recipients of this year's Vanguard Award, and are looking forward to continued growth in the coming year. Hope to see everyone, and more, at WANY next year!