Unlike the majority of remote workers that choose between working from their home, a nearby café or a coworking space, digital nomads tend to stick to the last these options as they usually work from multiple locations around the world. For these types of workers, coworking spaces are a great option offering a sense of stability in their nomadic working lives. Coworking spaces provide the necessary amenities for digital nomads to conduct their work – an office setting, flexible work hours, the opportunity to meet other professionals – as well as the following additional benefits.
Cost-Effective Office Solution
With digital nomads spending a lot of their time on the go, the feel of working from an office space can provide them with at least one aspect of consistency in their lives. Fortunately, coworking spaces can offer this stability while also being a cost-effective solution. With most coworking spaces offering flat-rate day passes, digital nomads can work from a designated workstation in an open-space office setting. Furthermore, the hot-desk approach also provides them with access to all features and amenities in the coworking space, allowing them to feel welcome and comfortable while working from an office.
Internet Connectivity
When traveling the world, finding reliable internet is one of the main issues encountered by digital nomads. While most accommodations offer free Wi-Fi, it isn't always the fastest and most reliable, especially when video calls are involved. For this reason, coworking spaces are the best solution for ensuring that no matter what needs the user has, Wi-Fi will never let them down. This way, regardless of the type of meeting, it will never get interrupted because of poor internet speed.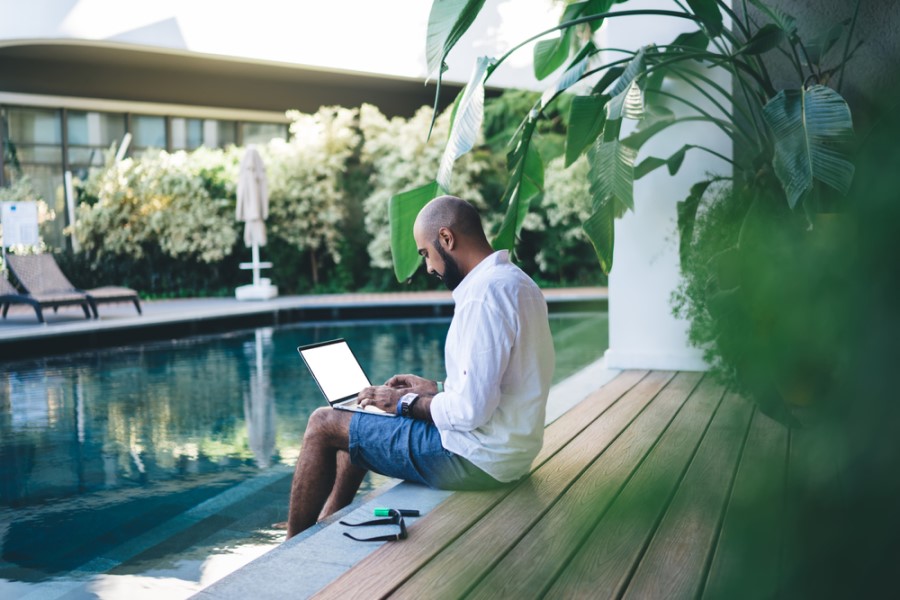 Work-Life Balance
When traveling and working at the same time, finding a work-life balance can be difficult. Working from a hotel room or a café doesn't allow one to differentiate between their personal life, the different culture they are surrounded by and their work life. Coworking spaces are a great way for digital nomads to be able to make a distinction between all these factors by allowing them to get their work done from an office setting while allowing them to have the rest of the time once their work is done to focus on their personal life. Coworking space owners and operators should consider including some cultural aspects in their offices to allow their members to have a unique experience associated with the place where they are visiting while having access to all the professional amenities and features needed to get their work done.
Private Office Spaces and Open Areas
Cafés and even an open-space office can often be distracting for users. But many coworking spaces also offer private office spaces, along with open areas, where users can work in a quiet, distraction-free environment. Depending on their needs, digital nomads have the option of reserving the type of workstation needed to best accommodate their working needs. These private office spaces are also great for holding meetings without having to worry about background noise.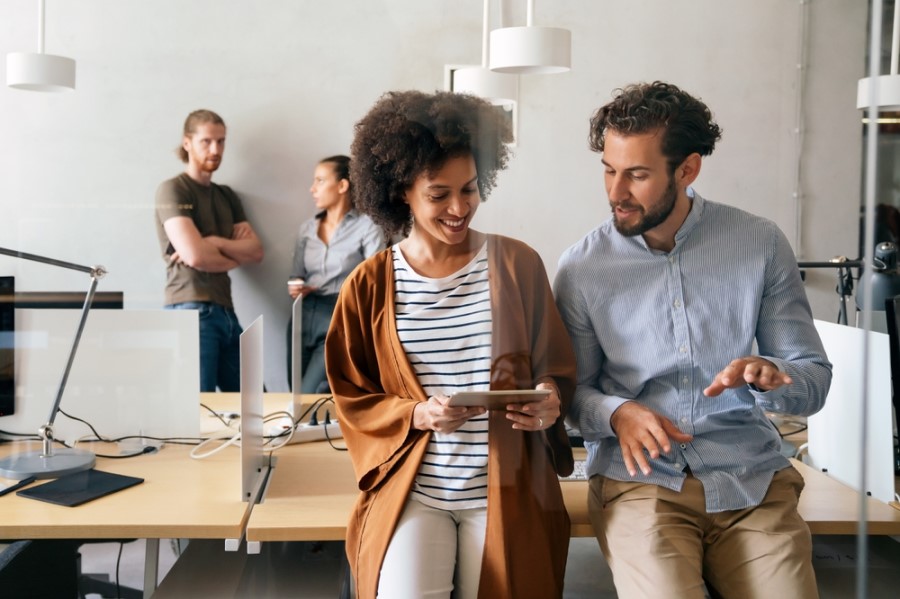 Networking Possibilities
One of the main advantages associated with traveling is the opportunity of meeting new people and building connections. This can also be done in coworking spaces and, especially for digital nomads, the possibility of meeting other professionals from around the world can be a great advantage. Coworking spaces should offer their members common areas such as lounges and break areas and even social events where users can meet both during and after work to socialize and make connections.
With many people not wanting to fully give up on remote work, coworking spaces are a great solution for them to still have access to an office space when they need it. And especially for digital nomads, coworking spaces are a great way to provide consistency in their lives while allowing them to get their work done in a professional work environment. For more information on how Yardi Kube can help you manage and market your coworking space to provide your users with the best work experience, schedule a demo below.