With the recent developments regarding the rise of the space-as-service industry, selling your space itself just isn't enough.
You have to sell the benefits of Coworking, the amenities in your space, and why its better than working from home or a coffee shop, as well as why its better than the tons of competitors available to the prospect.
If you can monetize community, create multiple revenue streams, and meet all your members' demands, you"ll be well on your way to profitability.
Let's dive into optimizing your Coworking space financial model!
Monetizing Your Community
By not offering additional services you could be missing additional revenue streams, meeting the demands of your members, as well as opportunities to expand your space.
These benefits extend beyond the bottom line, they evolve your workspace and community into a more powerful and interconnected environment.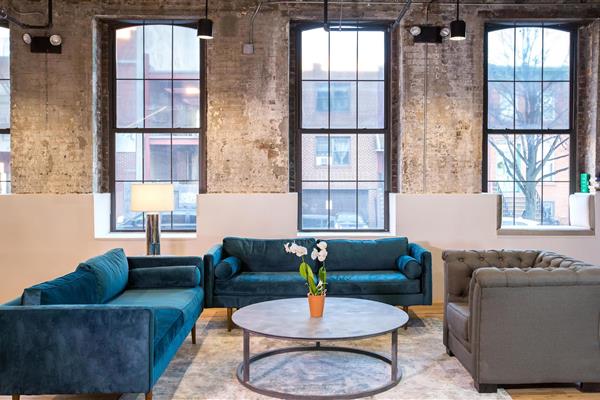 Discover New Revenue Streams
One of the most lauded features of Yardi Kube is its ability to provide insights as to where the revenue to your space is coming from.
An important thing for operators to take note of is the difference between revenue coming from rent as well as what is coming in from services.
One of the keys to maximizing revenue, even if your space isn't booked to 100% capacity, is to offer various membership options. Offer as many hot desks and dedicated desks as your space will allow.
Hot desking will have these spaces filled consistently, albeit with new faces in there regularly. In an ideal model, you could price these desks at or below competitors rates to make for a strong selling point, and bank on having some of these members convert to the pricier dedicated desks based on how great your space is.
You can price conference rooms and dedicated desks at double or triple the rate of a hot desk.
By understanding this ratio you can figure out how to adapt a coworking financial model for increasing revenue within the workspace.
This could be as basic as offering membership packages for internet and conference rooming booking, or as complex as opening a store space or dining area with a point of sale system—which can be integrated into Yardi Kube Coworking Software.
Use the Yardi Kube platform to drive top line revenue, reduce costs and efficiently grow your Coworking space while delivering phenomenal member experience.
Meet More of The Demands of Your Members
Throughout an average day within the workspace, your members will come across the need for food, coffee, office supplies, as well as recreational/community activities.
To meet these needs your members often will have to go elsewhere. By providing these services you can significantly increase your revenue from each member by becoming a more integral part of their workday.
There are two main ways to break down the features and needs that members in Coworking spaces have become accustomed to expecting. Workspace amenities include things such as reliable high-speed internet, comfortable furniture, ample meeting space, accessibility to printers/scanners, and reliable support.
Some of these features may or may not be provided in a home or coffee shop environment. It's important to place a high value on making sure these are prominent in your space first and foremost.
Then there are the recreational type amenities. These can add a ton of personality and flair to your space, and go a long way in uniting members. Events such as happy hours, yoga classes, guest speakers, etc are becoming more and more common in the most popular shared spaces.
By charging a minimal "donation" per person for some of these events, you can minimize (in some cases, eliminate) the cost of the event itself.
Continue to meet and exceed demand while finding more consistent ways to bring income into the workspace.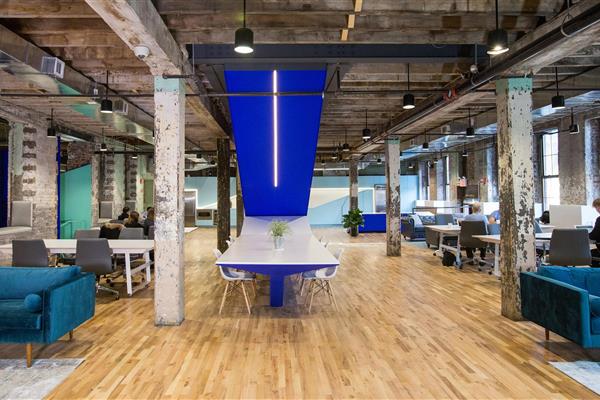 Creating New Opportunities
Now that your space is selling, and your services are moving, you can utilize Yardi Kube Coworking CRM and Lead Management Platform to find additional opportunities to scale your operation.
For instance, using real time reporting and analytics, you can make decisions regarding how to use empty spaces that aren't suited to be office spaces or conference rooms, and transform them into new opportunities based on your member demand.
What if a private office in a secluded area of the workspace is being underutilized?
You can transform it into something that can be of greater benefit to the workspace. Think about a snack bar, or a bookshelf with a small seating area, or even a soundproof space for individual work. The long term benefits of these amenities have potential to outweigh the up front investment cost.
Yardi Kube can bring all new data to light. By introducing a greater service model to your Coworking space you can find new ways to increase revenue while providing more for your members.
This is a win for member retention as well as ensuring the profitability and growth of your workspace.
Space doesn't have to be the only service. Yardi Kube can maximize your Coworking business model by making the most of all your services. Click the button below to learn more about all the benefits of Yardi Kube.