As a coworking space operator, you must constantly be aware of your competition. With more and more coworking office spaces hitting the market, and some companies still preferring traditional office spaces, you have to understand the market, your competitors, your clients and, above all, your space to know what it has to offer that your competition doesn't. Fortunately, there are some things you can do to make your space stand out and have a competitive advantage in the future of coworking.
Competitor Analysis
The best way to understand your competition is to analyze what they do, what they offer and where they are located. Having this information, you can identify whether you have direct or indirect competition, what services and amenities besides space they offer and where they are located in the area you are interested in doing business. This allows you to gain insight into what you want your coworking space to do differently to attract members. Whether it's different amenities and services, a unique shared space design or an office with the best view of the city, you can better define what you want by looking at your competition.
From a simple search online, you can determine who your competitors are in a given area. While this search gives you names, it's not enough to understand your competition. You then need to find information regarding their strengths, weaknesses, opportunities they offer and the threats they may pose to you. This allows you to gain insight by comparing your coworking space to theirs. You also want to look at their websites, their prices and technology to know exactly where your space stands in terms of these standards. And of course, you have to always be aware of your competition and keep an organized record of all the data you have gathered. Only when you have all this knowledge can you best approach how to make your coworking space stand out.
Of course, you want to keep your vision and brand in mind as well. This avoids getting too caught up in what your competitors do and not focusing enough on the vision for your coworking space. Your workplace should be unique and reflective of you and your ideas.
Take Advantage of Your Location
If your coworking space is located in the downtown area of a city or closer to the suburbs where there aren't as many such offices, make sure you let your occupiers know this from the start. Having a downtown location comes with great advantages, such as great panoramic views of the city, proximity to restaurants and bars and a younger, professional crowd. These are benefits you want occupiers to know right from the start. However, this is also why knowing your clients is extremely important.
You may have customers that want to offer their employees a coworking space closer to the suburbs if that is where the majority of them live. For this reason, you want to emphasize where your space is located and focus on what your customers are looking for. Take advantage of the neighboring businesses and things to do within your area. This is most effective if your space is located within an urban walkable area. By leveraging your location and differentiating yourself you can position your space ahead of your competitors by understanding the people in your workspace that come and go. By preemptively meeting the needs of your prospects, your leads will be more engaged to your space before they even walk through the door.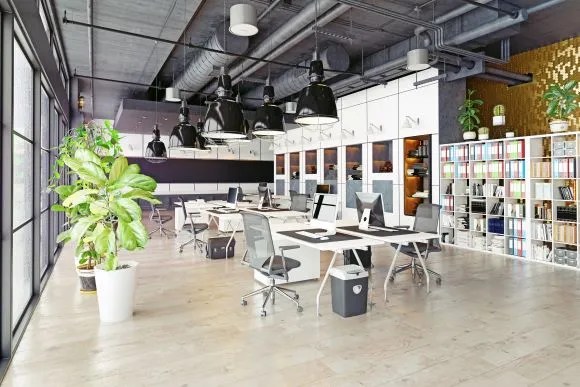 Focus on what Your Space has to Offer
Whether your space caters to a corporation with multiple daily users or a company that occasionally needs a meeting room for its employees, just offering an eye-catching office is not enough. While it's true that a clean and organized space, high-quality amenities and appliances and new furniture are some of the things that will leave your customers impressed, they are also the basic things that they expect from a coworking location. For this reason, you want to ensure that your space has more to offer.
Hosting events and workshops are some of the easiest ways to attract customers and make sure that your users have the opportunity to engage with one another. This can promote collaboration among the users and increase productivity. Also, more occupiers will be interested in your coworking space to take advantage of such development opportunities.
Use Technology to Enhance Member Experience
Another consideration is great space management software. A good coworking software should allow you to not only market your space easily, but also enhance your members' experiences, automate the sales process and streamline bookings. Automated billing, business report generation, meeting space booking, email newsletter functionality and printer connectivity support are all features that optimize office management, help easily fill in vacancies and enhance member experience.
Furthermore, with a built-in CRM solution that allows you to store and track all interactions with both members and prospects, you will deliver services beyond customers' expectations. The right workspace management software will help you with three important aspects of operating your space, among many others: cost reduction, office management and lead generation.
Competition will be a common feature in the future of coworking. For this reason, knowing how to beat the competition is essential in ensuring your coworking space is thriving. With proper competitor analysis, focusing on the unique features your location has to offer and a powerful end-to-end coworking software like Yardi Kube, you can provide members with the best coworking experience.