One of the essential features for the success of a coworking or shared office space is a Customer Relationship Management (CRM) platform. A CRM system allows you to manage all of your business relationships as well as interact with your existing and future members, which are all essential in improving communication, staying connected to your customers, streamlining the sales cycle and improving profitability.
Here's what a CRM system can do for your business.
Simplified Operations
As future clients show an interest in coworking spaces, keeping track of all your customer interactions can be difficult. However, a CRM solution allows you to collect and manage all of the information and data related to your members and leads from the moment they sign on. Whether it's collecting prospect information, automating administrative tasks or gaining insights for better understanding a customer, a CRM system is important for ensuring all of your customer interactions are accurately recorded and updated in real-time. And with all this data in one place, providing each member with the best customer service is easier and more efficient.
Build Relationships with Your Members
As an operator, being in contact with your members is an important factor in keeping them satisfied. With a customer directory updated in real-time, you can easily promote communication and collaboration with and among your customers. A CRM solution provides you with all the necessary information to not only reach out to your customers but to promote events, interactive projects and even space-wide announcements. Also, your members can easily reach out to you regarding any issues they may have, allowing you to deliver the best customer service by tending to their needs.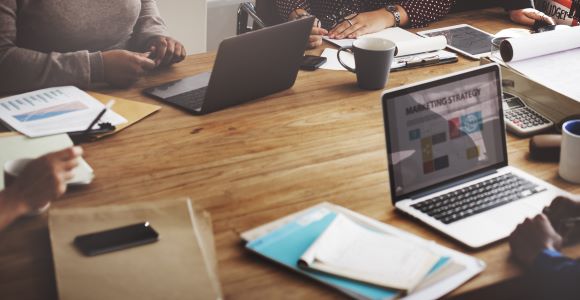 Effective Marketing
One of the most important tips for a strong marketing campaign for your coworking space is to know your customers. Using a CRM platform to gain information on current and future members, you can better understand their interests. You can then send them marketing information that is of interest to them to keep the partnership going or attract new customers. With updated information directly from your members, you can ensure that your marketing initiatives are accurate and relevant.
CRM vs. Coworking Software: Why Not Have Both?
While there are some major differences between a classic CRM solution and coworking software, you can have both in one platform. In an integrated coworking platform software, the CRM system is the main hub where you store member and prospect data, track the entire interaction cycle from the first contact to a signed contract and manage leads and vendors efficiently.
With a powerful end-to-end coworking software like Yardi Kube you can deliver services beyond your customers' expectations, while keeping the operational process as simple as possible. You can market your space, enhance the member experience, automate the sales process, streamline booking and increase revenue, all within one platform. This allows you to easily manage your coworking space, save time and money and ensure high productivity for your team.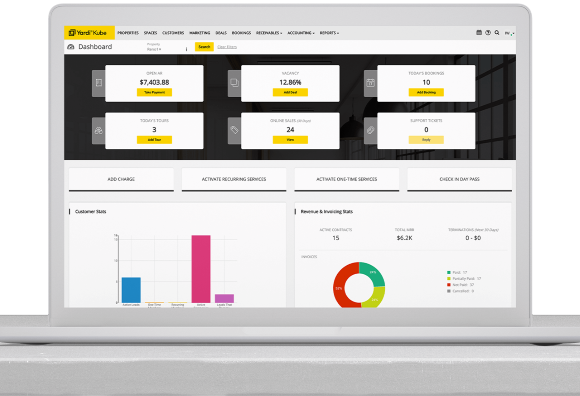 For instance, one of the features Yardi Kube offers is a sign-up form that looks like any other page on your website. Utilizing these features can help you generate leads without using any of your staff to manually process them.
A CRM solution will enable you, the operator, to log your prospect follow-ups, via email or call. Track each contact individually and assign further actions, respectively.
Check out the Yardi Kube Space Management platform and its features and schedule a free demo here.