As an owner of a coworking space, having a marketing strategy to attract members is essential. To keep your space filled, you want to not only attract new members but also keep your old ones. And, while more companies are showing an interest in coworking spaces — making it easier to find members given the high demand — as an operator, you want to make sure that those who occupy your space are a good fit for it.
Fortunately, there are a few things to keep in mind when marketing your space to members and, eventually, signing the contract. Read below to ensure that the fit between your coworking space and its occupiers is beneficial for both parties.
Who Are Your Members?
With coworking spaces offering a different environment than a regular office, it's only normal that your members will also vary. Depending on how big your coworking space is and how it is set up, you might see interest coming from big companies, start-ups and even freelancers. However, whether your space fits all these kinds of members is entirely up to you.
For larger organizations, you need more space in the form of desks, conference rooms and communal areas. They may be looking for a coworking space that is in a different city than their headquarters specifically to provide their employees elsewhere with the opportunity to work from an office environment. These companies will most likely be looking for a space that can offer employees comfort and amenities similar to those they would experience in the headquarters.
When it comes to start-ups, these businesses are attracted to the flexibility offered by coworking spaces and the lower costs that come with such spaces. They typically look for a space that offers the necessary amenities for in-person employee collaboration. The opportunity to interact with other members is also important to start-ups, as they may build connections that allow them to promote and grow their business.
Freelancers are also common members of coworking spaces. They can choose when to work from a coworking space, but they don't have their own team members. They usually look for a space that provides them with the proper office amenities, a sense of community and the freedom to embrace it at their will.
How Do You Know that a Prospect Is the Right Fit for Your Coworking Space?
Shared Visions
When starting a partnership with your members, you want to make sure that you have mutual ideas when it comes to how both parties can benefit from the collaboration. You aim to provide members with a comfortable, productive and modern workplace. Increased accessibility is also paramount. For instance, companies such as Geek Offices that rent out coworking office space in Boston offer curb ramp access for wheelchair users. And your members should be looking to take advantage of these benefits to increase their productivity and thrive in a growing community.
While each worker is free to come into the coworking space whenever they want to and embrace all the amenities and facilities offered, they should do so without creating any disruption or discomfort to other members and the overall coworking environment. This may seem like common sense but expressing the need and want for a thriving community in the working space to your members from the beginning is highly important.
Networking Opportunities
Depending on who your members are and which industries they serve, being open to networking opportunities is a thing to consider. While your coworking space may already provide employees with many opportunities and benefits, it can continue to grow and improve through your members. For this reason, having members that are willing to collaborate with others, host workshops and engage in development opportunities is a great way to grow a strong and productive community in the coworking space.
Flexibility and Contracts
While some members may be more comfortable with long-term contracts, others prefer having flexibility. For this reason, when starting a partnership with a member, make sure you know what kind of contract they prefer. You may not even offer long-term contracts, meaning that anyone looking for such a partnership will automatically not be a good fit for your coworking space. Just make sure to be upfront about your policies and understand from the beginning what your prospects are looking for to determine if there is a possibility of a future partnership.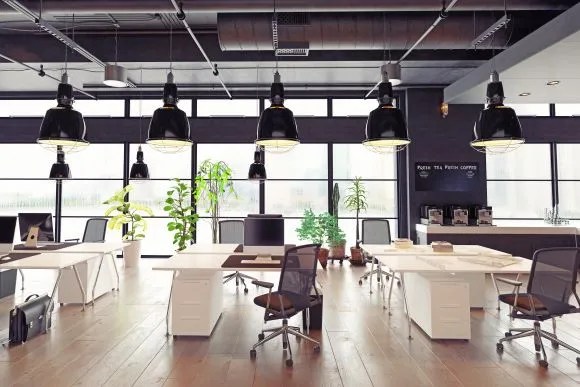 Amenities
Some members may be looking for certain amenities and proptech trends in a coworking space. Whether it's a certain type of computer, high-tech conference rooms or large windows with a city view, you have to understand exactly what potential members are looking for in a coworking space. If you can meet their needs from the beginning, it is more likely to be a productive partnership.
How Do You Find the Right Members for Your Coworking Space?
Choosing an ideal member for your coworking space may be just as tough for you as it is for your members to find a perfect space for them. Remember that having members that suit your space is critical to your long-term success.
Therefore, it's extremely important that you know exactly what your space has to offer, that you are straightforward about it and that you know what client you are looking for to be able to market your coworking space accordingly. Keeping this in mind, you can find the ideal member for your coworking space that will allow both parties to thrive.
For more information on how to keep your coworking space functioning efficiently and profitably, check out the Yardi Kube Coworking Software.