Recently, remote work has defined office work: due to the COVID-19 pandemic, the office was replaced by the home study or living room couch.
But working from home provided a different experience for everyone, with the lack of interaction and contact with coworkers being the primary complaint. And, while there are still uncertainties as to what a complete return to the office will look like, coworking spaces can provide the social interaction that office workers crave after working from home for so long.
Below are tips for encouraging office workers to choose the flexibility of a coworking space — once a safe return to the office is possible.
Start With the Basics
The greatest strengths of a coworking space are its flexibility and the social opportunities it offers. From freelancers and solopreneurs to multinational companies and everything in between, office workers choose coworking spaces for the networking opportunities and flexible membership options. As a result, a coworking space's flexibility in term length and amenities will continue to be a strong point once we return to the office — as long as operators are mindful of the needs of their tenants.
For instance, services such as hot desks and flexible space will likely maintain their popularity but will also require frequent and thorough disinfection. In this situation, coworking management software can be especially useful by allowing you to track which desks need cleaning before they are reassigned.
Likewise, as long as COVID-19 is a factor, coworking operators will need to ensure health and safety standards are upheld, as well as track vaccinations to keep socialization safe. If these steps are followed faithfully, members will be able to continue enjoying the networking opportunities and atmosphere provided by coworking offices while also appreciating the effort you put toward their well-being.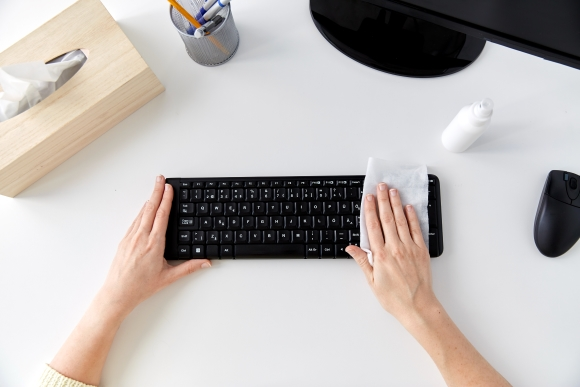 Keep Location in Mind
While certain advantages are common amongst all coworking spaces, different locations provide different advantages that tenants might be looking for. For example, a central location has several advantages such as proximity to other places of interest to office workers, as well as ease of commuting. At the same time, a coworking space outside a metro downtown area could bypass inner-city congestion, provide cleaner air and actually be located closer to members' homes.
Let's dig a little deeper and take a look at several Texas metropolitan areas. Freelancers and companies looking to connect with others in their industry in the Dallas-Fort Worth metro might consider downtown Dallas as the most favorable location for a coworking hub to join. But an office space in Fort Worth or other secondary cities could provide similar opportunities with less congestion, as many companies are making these locations their home. Conversely, if members choose a central office space in Houston, they can make use of the city's well-planned bus and light rail transportation system to commute, which coworking spaces could encourage. Meanwhile, getting to a San Antonio office space in some central areas of the city could require a car — meaning that more parking options should be provided. Be sure to keep all of this in mind and direct members toward the coworking offices that best fit their preferences for location and cost. The situation will vary on a case-by-case basis, so analyze commute distances and public transit possibilities in your area and use this as your starting point.
Consider Tenant Needs
Once they decide to return to the office in the form of a coworking space, tenants will likely orient themselves toward different amenities and characteristics. And, on top of the aforementioned health and safety measures, it's also possible that more of your members will look for dedicated desks or private offices due to health concerns. If this is the case, make use of the flexibility of coworking space and set up more of the types of office space that are in demand. Gradual reopening with limited capacity will also give you more time to gauge and adapt to members' needs.
Notably, video-ready meeting rooms could also see increased traffic as workers at the office look to collaborate with their colleagues at home. Consequently, setting up more meeting and conference rooms that allow for easy video conferencing should be a top priority — both to fulfil the needs of your members, as well as to prevent congestion in these areas.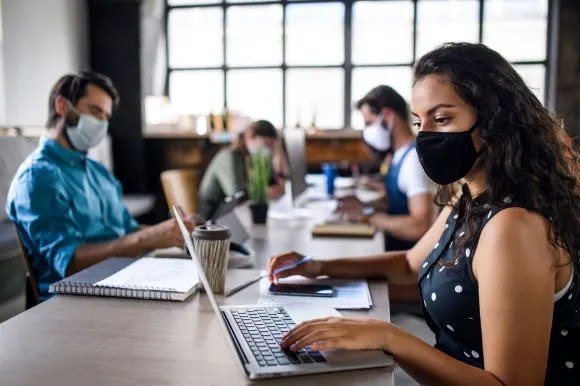 Finally, when it comes to events, coworking spaces could consider smaller, more personalized events — such as game nights and classes — as opposed to other types of events that typically have more members in attendance.
However, while many of these changes in needs and preferences are likely, no member mix is the same, and the easiest way to gauge interests and needs is to ask. Conduct surveys to ensure that any updates you're planning for the hub's amenities are what your tenants actually need.
As long as health standards are met, coworking spaces have an opportunity to fill the social interaction gap created by the pandemic. Keep these tips in mind to attract office workers to your coworking space when a large-scale reopening is possible in your area.