Seattle is a buzzing business center for the biotech, medical research, and shipping industries. Plenty of large companies — including Amazon, Vulcan, Nordstrom, and Starbucks — have their headquarters in the city. Plus, because a lot of residents are also building their own entrepreneurial empires, there's a high demand for both traditional and coworking office spaces in Seattle.
Regardless of whether you've set out on your own or have a team to help you out, if you're looking for an exceptional office space that will help you reach your goals, Seattle is the place for you. Here are some of our picks for 2022:
Address: 1700 Seventh Ave., Suite 2100, Seattle, WA 98101
Situated between Stewart Street and Olive Way, this Premier Workspaces location lies near the I-5, the Pacific Palace Mall, Westlake Center and Washington State Convention Center. Seattle-Tacoma Airport is also just a 45-minute drive away. The stylish office spaces and meeting rooms boast unobstructed views over downtown Seattle, overlooking Elliot Bay, the Space Needle, Lake Union, Mount Baker and the Cascade Mountains.
This location also features modern offices for both short- and long-term members, along with virtual offices that come with professional business addresses, mail handling, personalized phone answering and access to a conference room. Executive suites and meeting rooms are also available, along with an on-site staff that can handle your secretarial, administrative and information technology tasks. The Blueacre Seafood and Starbucks located at the base of the building, as well as the rooftop terrace situated on the 10th floor, are additional highlights.
Address: 100 South King St., Suite 100, Seattle, WA 98104
Situated in the same neighborhood as Spaces, The Pioneer Collective offers lovely, functional workspaces for teams, remote workers, and freelancers alike. Situated in a historic building just north of Pike Place Market, this relatively new coworking hub opened its doors in March 2021, offering dedicated desks in shared office spaces, private offices, and equipped meeting rooms.
They also rent out event spaces for anyone looking to host a gathering in this location. The simple booking process and customized services they offer will make your organizing days a breeze. And the top-notch opportunities, good vibes and stylish spaces will guarantee that your event is a real success.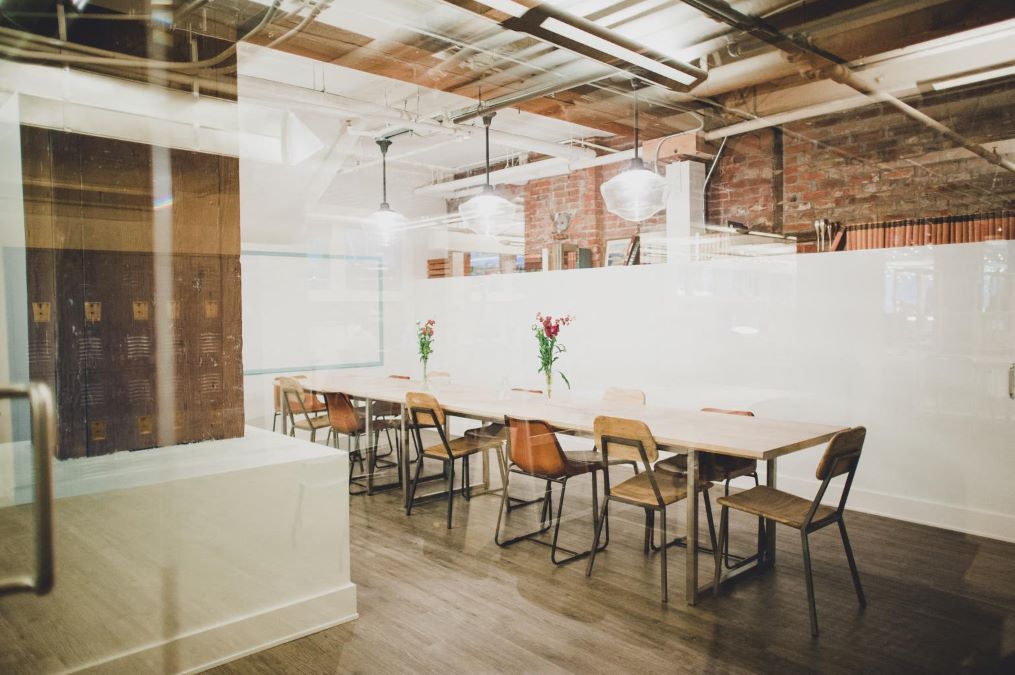 Address: 2815 Elliott Ave., Suite 100, Seattle, WA 98121
Part of a century-old waterfront building in the shadow of the famous Space Needle, this Spaces office is based in vibrant Belltown, a hub for entrepreneurial souls and young professionals. Located in one of the most accessible neighborhoods in the city, you can easily reach the office via rail or bus. On-site parking is also available to members if you happen to arrive by car.
The location boasts 55 private offices, 22 dedicated desks, three meeting rooms, several breakout areas and ongoing networking events to help you connect with like-minded individuals. Virtual offices are also available for those looking to establish a professional presence and enjoy on-demand access to offices and shared spaces.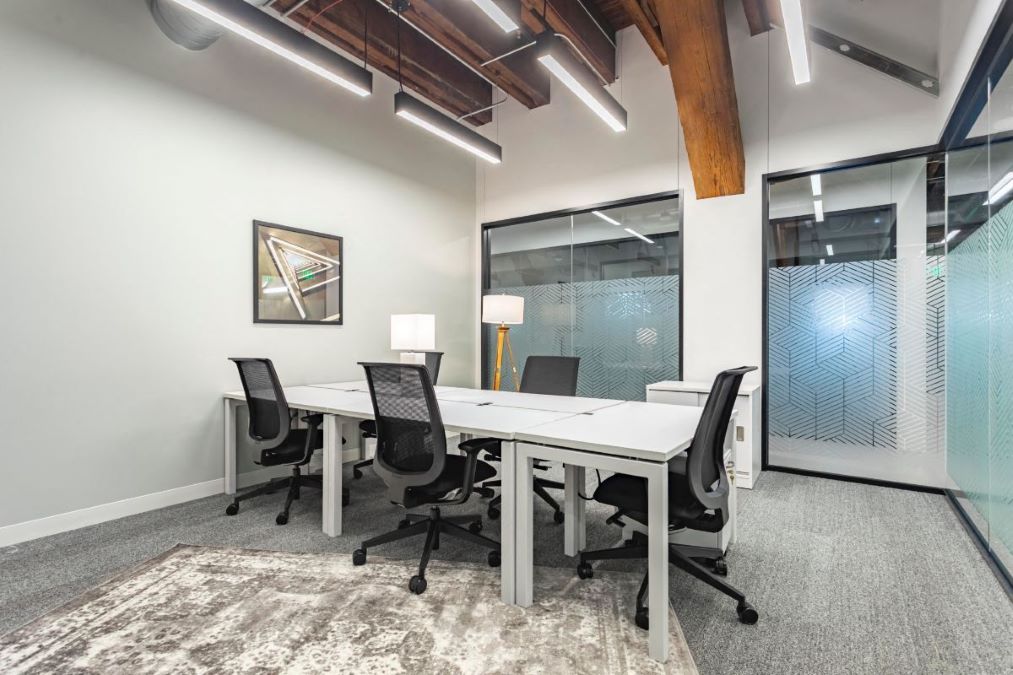 Address: 600 Stewart St., Seattle, WA 98101
To say that this Regus office enjoys a fantastic location would be an understatement as it's located between Seattle's retail core and South Lake Union in an iconic 20-story edifice. The desirable location is only enhanced by the building's proximity to trendy eateries, fabulous restaurants, public transit stops, and the global headquarters of retail and technology giants.
The prestigious address comes with other perks, as well: Regus members can choose between private office spaces for either individuals or teams; dedicated desks in exquisite shared offices; virtual offices; and fully equipped meeting rooms. And, of course, all the spaces were designed to spark inspiration and enhance productivity so you can do your best work without any interruptions.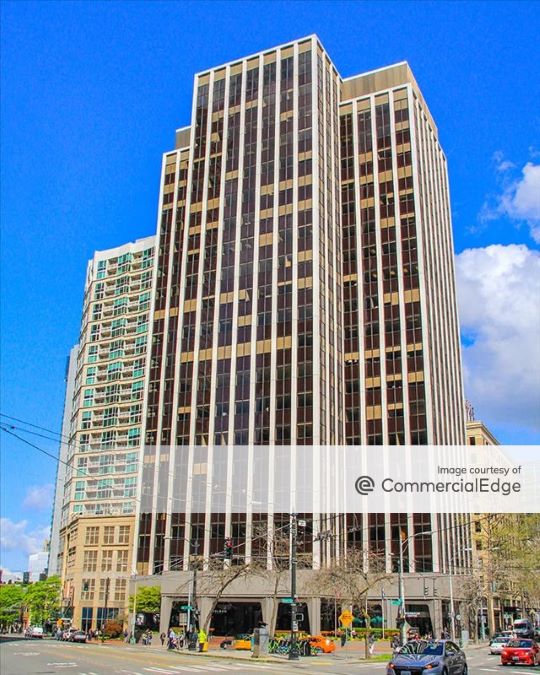 Address: 500 Yale Ave. N., Seattle, WA 98109
Part of the South Lake Union neighborhood, this WeWork location promises artsy vibes, modern interiors, and an incredibly diverse community comprised of startups, established companies, nonprofits and solopreneurs. The shared office space is also just a few blocks from major bus routes. Capitol Hill and Lake Union are also nearby, where you can find an abundance of fantastic eateries and cafes.
The on-site community management team is also here to help out every step of the way and make your workday much easier. Likewise, the common areas are a fantastic place to meet entrepreneurs with similar interests, while the ongoing events can only enhance the connections made. Extras such as mothers' rooms, wellness rooms, bike storage and on-site parking are also available for members to use. Moreover, meeting rooms can also be converted into event spaces of your choosing, providing a sound system, light control and other type of technical assistance.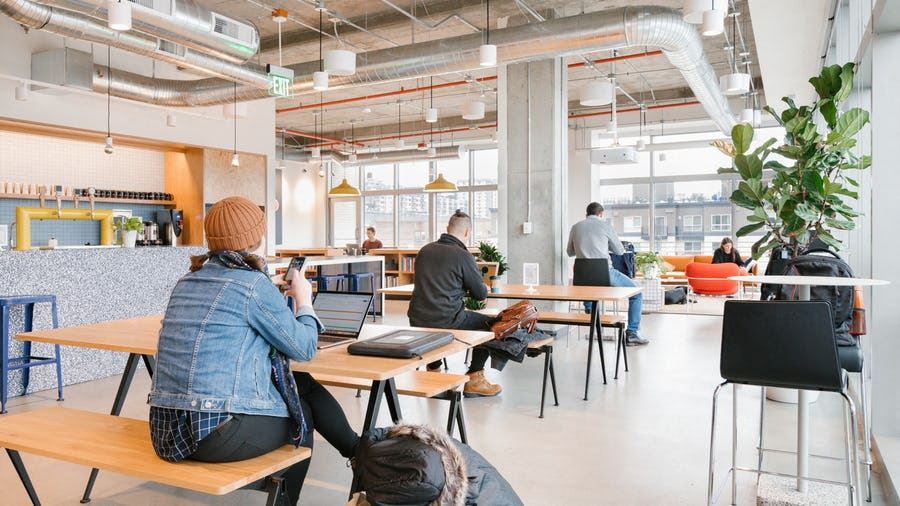 Regardless of whether you're looking for a professional space for your startup company or if you're in search of a space where you can meet and mingle with like-minded solopreneurs, chances are you'll find the perfect coworking hub in Seattle. So, do your own research based on our recommendations to make sure you pick the perfect spot that's in line with your aspirations as a business professional.