San Francisco is a known tech hub and center of innovation and entrepreneurship. Thus, it might not actually come as a surprise that the city is buzzing with shared office spaces, each one more unique than the other. And, while the well-known shared space operators have a sure base in some of the city's top locations, you'll also find a few niche coworking spaces that aim to cater to the needs of specific groups. For example, some focus on certain professions, while others target mostly female entrepreneurs, start-up companies or even solopreneurs.
The sheer abundance of coworking spaces in San Francisco might be daunting at first (the more options available, the more difficult it is to choose one place). But don't worry: We've already combed through the entire list and selected some of the most exciting coworking spaces the city has to offer.
Address: 1160 Battery St. E., Suite 100, San Francisco, CA 94111
Spaces promises offices "designed to spark creativity and collaboration" situated at the heart of the waterfront and within direct vicinity of the Central Business District. The shared office space can be easily reached via the Blue, Yellow, Green or Red lines; by car; or the airport isn't too far away, either, if you need to bring a client for a meeting.
This Spaces location offers a total of 107 private offices, 25 dedicated desks, four meeting rooms, super-fast Wi-Fi, breakout areas, an outdoor area and ongoing networking events that can provide opportunities for various professional collaborations. The unique entrepreneurial environment will surely boost your productivity and help you reach your highest professional goals.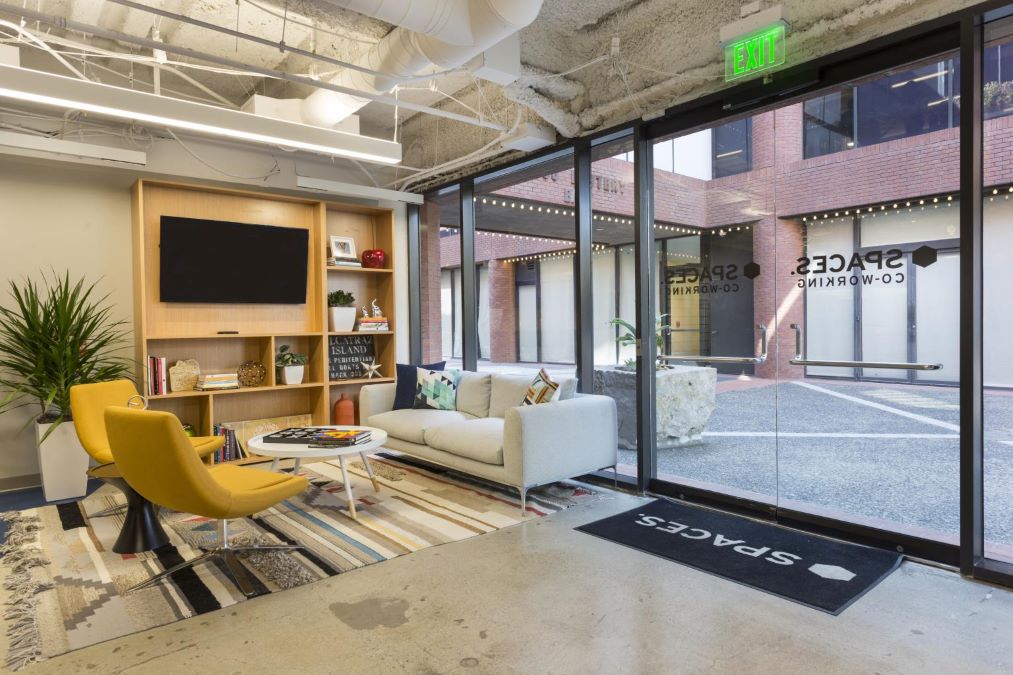 Address: 1 Sansome St., Suite 3500, San Francisco, CA 94104
Part of a fantastic chain of shared office spaces that has achieved nationwide success, this Premier Workspaces location is based in the only building in the city that has achieved the highest level of certification in environmental sustainability from the U.S. Green Building Council. Specifically, it received top scores in terms of its transportation, energy, and indoor water performance and was the second certified commercial building in the world in its class.
If that doesn't impress you, then you should also know that the building lies at the very heart of the city's Financial District, a mere 30-minute drive from Oakland Airport. You'll also find a BART station nearby, several bus stops in the vicinity and parking available about one block from the building. Members can also benefit from private, furnished offices; support services; a professional address; high-speed internet; flexible terms; and other perks.
Address: 580 California St., 12th & 16th Floors, San Francisco, CA 94104
You can always count on Regus to find the finest location in the city! Situated in a landmark, 23-story tower instantly recognizable by its 12 Corporate Goddess statues, this Regus location is as exceptional on the outside as it is on the inside. The dedicated staff is there to meet your every demand and is happy to support you with administration, deliveries, client visits and appointments so you can focus on what truly matters: Growing your business.
The space is open to members 24/7 and features 110 private offices, 16 coworking desks, and four meeting rooms equipped with everything you might need for a successful pitch or professional get-together with your clients or fellow business partners. Virtual offices are also available if you're looking to build an instant presence for your brand. You can also opt for a membership that's available for all budgets and works in any Regus office in the world with flexible access to a global network of well-equipped workspaces.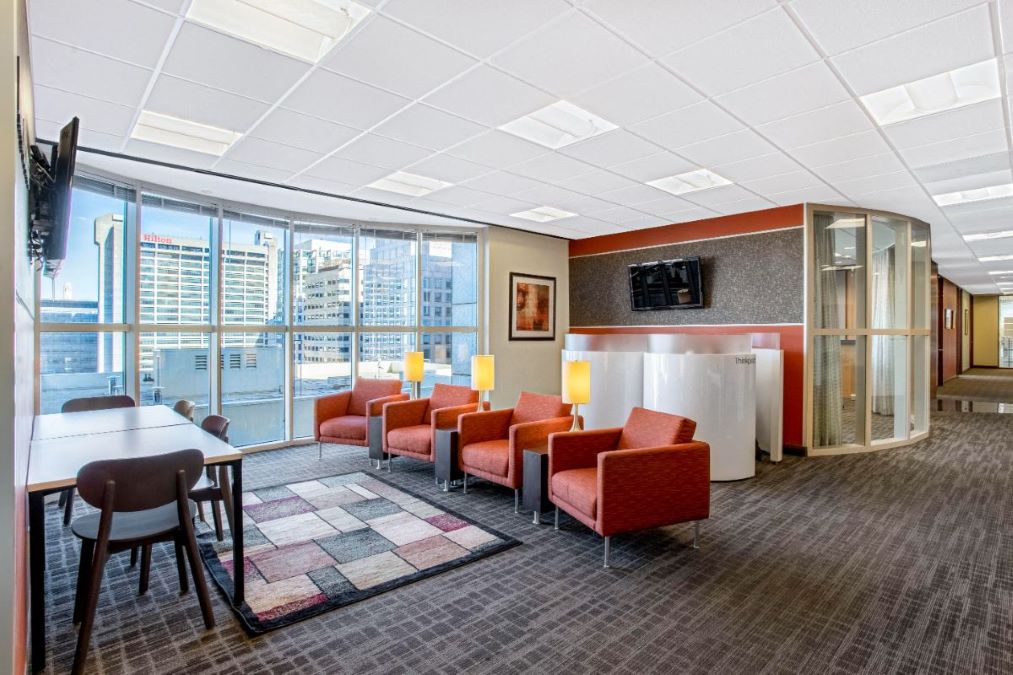 Address: 77 Geary St., San Francisco, CA 94108
Finally, we have the stunning Industrious Office located in the Union Square neighborhood. Suites are ideal for large teams of 12 or more members as you can build a standalone office or set up your company's headquarters that can be customized to your specific business needs. The move-in ready spaces also come with a dedicated private conference room.
Alternatively, network memberships are ideal for individuals or teams of hybrid workers. These include online workspace booking, as well as conference room hours. Finally, virtual offices provide a professional address for individuals or remote teams, while private offices come fully furnished and include access to shared spaces and all on-site amenities.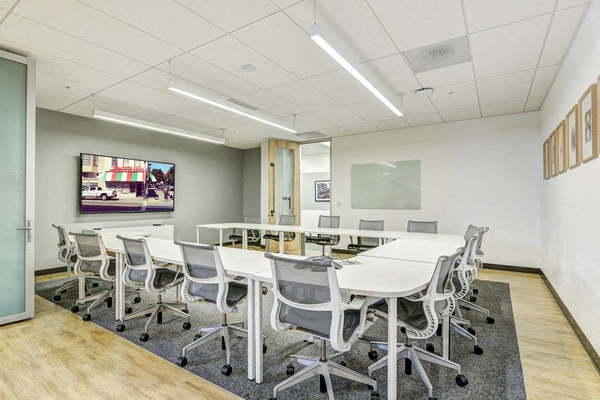 Address: 1161 Mission St., San Francisco, CA 94103
The gorgeous, sun-drenched WeWork spaces at 1161 Mission St. are set to impress. Boasting a prime location in the heart of Central Market, this coworking hub occupies all five floors of an iconic edifice built in the 1920s. The office space also lies one block from City Hall and is very close to Market Street, offering easy access via bus, streetcar, and rail.
Building amenities include reception services, furnished offices, equipped meeting rooms and on-site bike parking. Meanwhile, you can enjoy lounging in the breakout area, meeting up at networking events or playing an enticing game of ping pong to mingle with other members. Plus, pets are always welcome, so don't hesitate to bring along your furry friend if you need some canine company.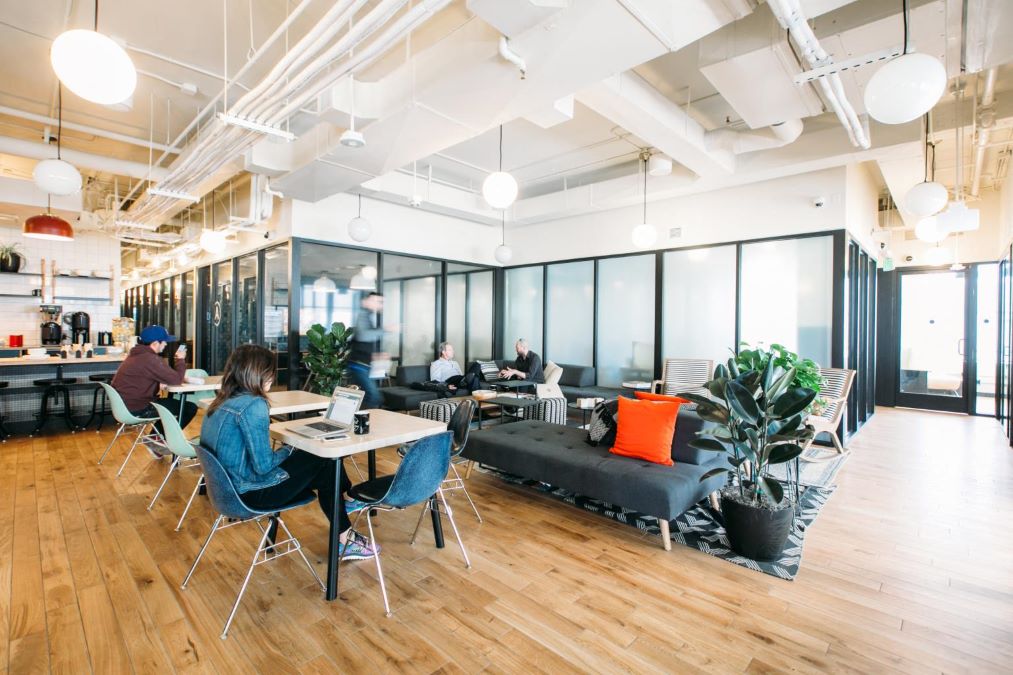 Before picking the best option for you and your business, we recommend you do a bit of introspection. What are the most important aspects that your brand can benefit from? Is it an unbeatable location with breathtaking views to impress your clients? Is it the on-site amenities that can make your workday a breeze? Are regular meetups with like-minded individuals important for you? Or are you looking for something more specific for the type of domain you're working in? Consider all of these and more and make sure that the place you choose ticks every box on your list of requirements!