High speed Internet will only get your business so far. Without the right software, your workspace will be lagging behind competitors for sure. Having high speed internet without the right software to put it to good use is like having half of a whole picture. Yardi Kube understands that every business needs software that is versatile and easy to use across all devices, and that is why we are proud to present our suite of business software programs. Software integration for co-working environments is the next step toward business growth and increased profits. With cross-device compatibility from mobile smartphones to laptops, tablets, and desktops, you can keep up with work no matter where you are. The ingenuity and usability of Yardi Kube's business software makes managing companies both large and small easier for you.
Software Integration
Technology is integrated into almost every aspect of life these days. From doctors use online portals for their patients in order to help them take control of their health better, to swiping your debit card at the grocery store, the integration of technology into everyday life has made the world easier to navigate and more efficient.
If the world has been made more efficient by technology, shouldn't your business benefit from that as well? The answer is yes, and that is why integrating the best business-oriented software into the workspace is a pivotal step towards the future of any company.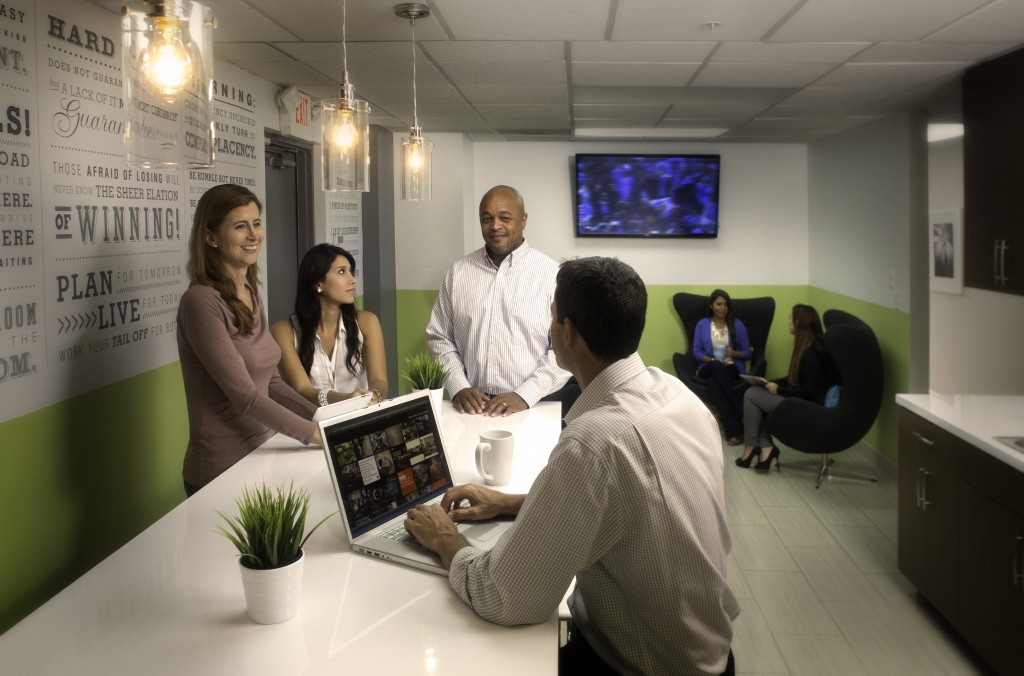 Powerfully Efficient
The software that businesses integrate into the workspace should be easy to use no matter where, when, or how it is accessed. That is what we strive for with our programs. With numerous features and incredible user friendliness, our software is not only functional, but it is also aesthetically pleasing. You can easily manage your workspace from A to Z thanks to a straightforward, streamlined user interface.
Our software features include client portals, billing, client relationship management, proposal management, and even snail mail. These are only a few of the software options available to businesses, and we are always hard at work to improve the products we offer to help your business succeed.
White Label E-Commerce
Among the software options provided by Yardi Kube, you can take control of owning your client relationships with white label e-commerce software. E-Commerce, short for Electronic Commerce, is the next big thing in commercial business. Thanks to the growing number of online shoppers, the online marketplace is beginning to rival the physical. Through our e-commerce software, you can turn your website into a revenue machine by selling office space, t-shirts, event tickets, and anything else you might offer. With 24/7 access, you'll be able to watch all of the funds from every sale go into your merchant account. You build your client relationships, now it's time to own them.
Client Portal
The next big thing in business is the client portal. Doctors have been working tirelessly to make the patient portal available today, and now we have the client portal. This unique software increases communication with clients and allows them access to see their activity as well as any activity they are expecting from your end. It simplifies the client relationship and makes it more accessible to all parties involved. With a client portal, you can take better control of your business relationships.
Billing
An important part of any business is the billing process. When it comes to business operations, professional software designed to handle a large volume of orders and keep them organized is imperative. With our billing program, you can handle orders with ease. You can manage everything through a single platform – products, renewals, location and expansions – all with the simplicity of full integration with Quickbooks.
Electronic Proposal
Making a proposal is both difficult and time consuming, so we've made it easier. With our software, making a compelling proposal is as easy as a click of a button. With digital proposals, the whole process becomes smoother. Easily and securely transfer proposal documents you've created and accept signatures without a problem or wait time.
Marketplace
The growth of the online market is now in your hands. Our software filters more leads to your website from the online marketplace than ever before. The sales close on your website and 100% of the sales funds go into your merchant account. It's simple, easy to use, and increases your profits.
Door Access
Gain secure access to your physical environment via Wi-Fi. One code seamlessly integrated with the entire workspace helps you improve your client engagement during meetings. Stop opening doors and invest your time with your clients instead with door access technology controlled by Wi-Fi and voice.
Help Desk, Calendar, And More
Yardi Kube provides for all software needs any business could want. From e-commerce to control over the physical environment to client interaction through a portal and help desk, your needs are met with beautifully designed software that seamlessly integrates with any workspace environment. The next big step toward software integration for co-working space is business software from Yardi Kube.