No matter what your business platform happens to be, it probably involves a lot of calling. Calls could be domestic, they could be international, and they will encompass all sorts of conversations! Calls need to be made to business partners, to suppliers, to clients, and you need to be heard.
A reliable VoIP telephone service is the best purchase you could possibly make, not only is it more trustworth, it is more secure, and that makes all the difference in the world. With WUN systems you can have outstanding VoIP telephones for coworking environment which seamlessly integrate with your work environment. It's faster, it's simpler, and it's more reliable.
A Solid Platform For A Reliable VOIP
If you're going to build a good business, then you're going to need a solid platform to build on, and this is precisely where a good reliable VOIP system comes into play. Fast and reliable communications will bring you to the top, and WUN system offers a completely modular setup.
Contrary to popular belief, at least from an outside perspective, every single business is going to require a different setup, and the modular capabilities from Yardi Kube allow you to get what you need when you need it. Custom packages and scalable options help to ensure that your business is able to meet the challenges that are presented to it on a daily basis.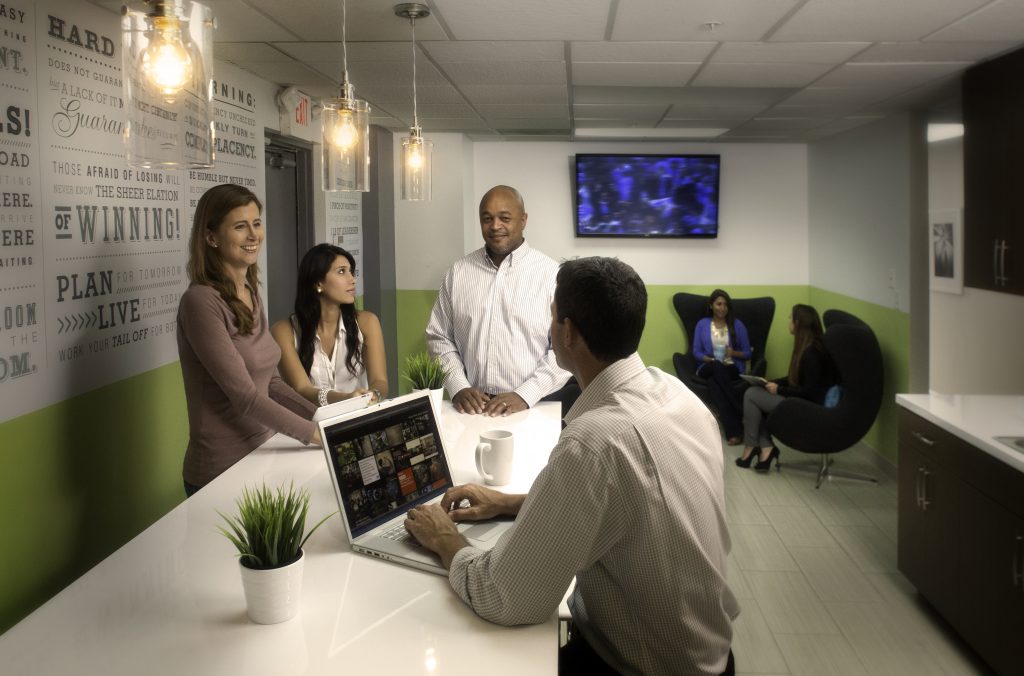 Internet Speed Is No Problem
One of the most common misconceptions when it comes to reliable VoIP and other integrated services is that you will need high speed internet in order to make them work. While this might have been true in the past, it is no longer an issue.
WUN systems is one of the most experienced providers in the business, and as such, has managed to create a model where virtually any internet connection will do truck. Naturally, WUN systems does offer a slightly better internet connection for those who are interested, but you can get the job done on your existing business connection if you so desire.
Enjoy reliable calls and uninterrupted service without going the extra mile financially.
Don't Let Your Tech Hold You Back
The business world is mobile and so are you. Gone are the days when you would be stuck to your computer or your desk 24/7. Instead, you can take your voice system and contacts with you wherever you go. Mobile computing is catching on like wildfire, and the power of your entire office can be contained in your pocket. Your business goes with you, and WUN can help.
Installation, Support, And Training
Once you order your selected package from Yardi Kube, installation will be performed by a skilled engineer with years of experience in the telecommunications industry. We ensure everything is working properly, and most importantly, we provide unlimited support to our clients after the installation.
Unlimited Support — As our valued customer, you are free to come to us regarding any problems or issues with either the hardware or software. To put it lightly: things happen, and we're here to help when they do. We'll be able to walk you through the process and help you resolve your issue easily.
If you should require more assistance, we'll send one of our highly experienced engineers out at no additional charge; it doesn't get much better than that!
Onsite Training – Unlimited onsite training will help to ensure that you have the skills you need to use your system. It can seem complicated at first, but we uncomplicated it, and give you the confidence that you need to start using the system in your business operations each and every day.
Reliable Up-Time
Uptime is important in any IT related system – this is the amount of time that machine or system can remain running without interruption. Ideally you would want 100% uptime, but there is a good chance that isn't going to happen.
Instead, you can rely on WUN's 99.9% uptime, and extremely short outages.
When you're running a business you need systems that you can trust, and we believe our services fit the bill. WUN voice is always ready to work for you, whenever you're ready to start working.
Simplicity At Its Finest
So you want to make some changes or adjustments to the software? You shouldn't have to call in an engineer to get the job done. WUN voice presents you an interface that you can use anytime, anywhere, and with ease. It fits your business model perfectly and can change with you as you grow and develop – that's the most important thing of all when it comes to a business system.
Make Use Of Your Data
Considering all of the features available with WUN Voice, it only makes sense that you can also retrieve data from your call history. Review call times and activity by user, date, and department. You can also easily bill back your time spent on the phone thanks to easy integration with most accounting programs. Simply gather all of the details from your call long and put your call data to good use.
Communication For Any Workspace
Communication is the key to any successful co-working environment. WUN Voice puts the technology in your hands with VoIP telephones for co-working environment. LinkedIn, Facebook, and Symantec all trust our reliable VoIP services to meet their needs. Join the VoIP revolution with Yardi Kube for more reliable service when you need it.