One of the types of workers that benefit most from Coworking spaces are the remote workers. A remote worker is defined as someone who works out of the office location whether it be from home, a coffee shop, or another country. Businesses benefit from the increased productivity of remote workers, provided that the remote worker can avoid distractions and feelings of isolation within their own environment. Coworking spaces provide structure and amenities for remote workers while still maintaining freedom and an independent state of mind. For remote employees, these spaces provide greater productivity, new opportunities, and avenues of collaboration that couldn't be found elsewhere.
Productivity
One of the biggest flaws of working at home is that many distractions surrounding you. Combined with working from a facility that may not have the resources for you to succeed, staying productive can prove difficult when working remotely from the wrong place. Coworking spaces seem to do the opposite, however, providing an environment that increases focus and builds morale. According to a recent survey by DeskMag, 71% of respondents reported that they experience increased creativity while working within Coworking spaces. 62% of respondents also reported a higher standard of work.
Remote workers also experience increased productivity in the workplace by having more access to the workspace. Coworking spaces are often open after hours by utilizing a door access control system while also providing multiple locations available for workers who travel. This helps remote employees stay connected when working across various time zones with others around the globe.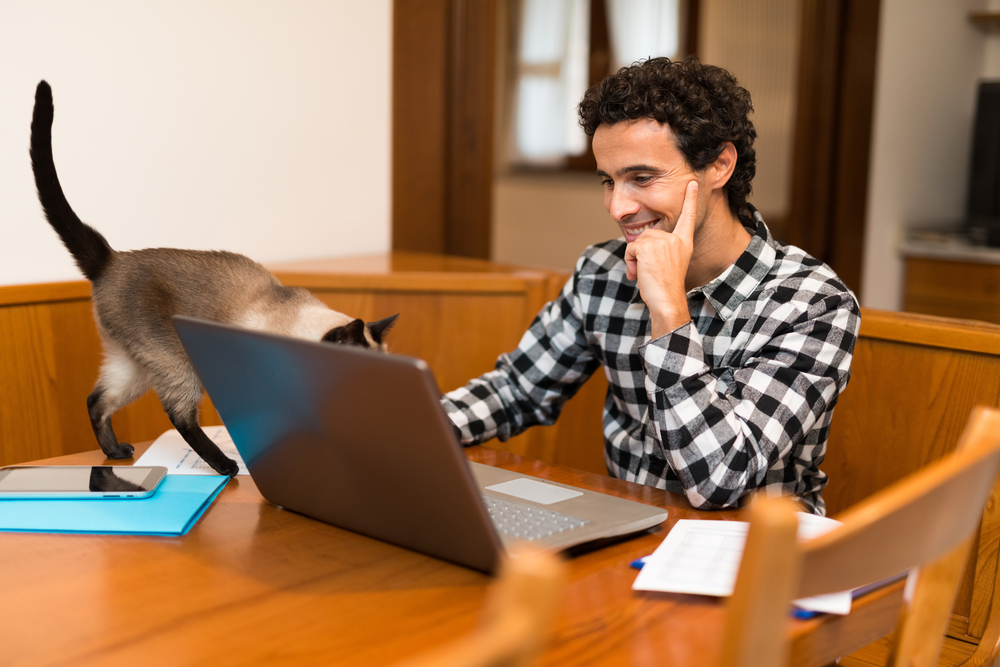 Opportunity
Coworking spaces are often equipped with the best technology ahead of the curve in terms of where the world of work is headed. When working remotely from a Coworking space, there are technological solutions in place for room reservations, service requests, and locating all amenities. When the demand arises for a professional meeting setting as well as professional grade tools to perform a critical task, Coworking spaces will always have you covered. This increases the confidence in the remote employee's ability to address and overcome critical tasks.
In addition to technology, remote employees re also empowered by the opportunity to interact with other individuals within the space. By connecting with those from your own industry, you get the chance to learn and expand on your skillset in ways you wouldn't have when working alone. This also connects remote employees with other businesses for additional professional development opportunities.
Collaboration and Well-Being
Increasing interaction enables further external motivation, which is one of the greatest benefits of Coworking offices. Working together also multiplies the possibilities for collaboration with other members including ones from other industries. It has been noted that meshing workers from varying companies and fields creates enhanced collaboration by bringing together different ideas that would not be seen within a workspace occupied by people from the same company. Coworking spaces help expand the horizon of the remote worker through an environment that is relaxed, laid back, and positively charged with new ideas.
If you are great at collaborating with others, you'll find that other members are motivated to engage with you. It's also not unheard of for companies to seek out remote employees for certain tasks in Coworking spaces, putting you at the top of the list. With the flexibility afforded to you as a remote worker, you'll always have room for these new opportunities as well.
In summation, Coworking spaces are ideal for remote employees as they provide a unique experience that combines all the benefits of working from home, a local coffee shop, and a fully-equipped business center. There simply isn't a better solution for productivity, new opportunities, and collaboration for remote workers. For more information on how WUN help workspaces towards employing remote employee best practices, please click the button below.