We write our ebooks and blogs with the perspective of an operator opening a new space. Each one features in-depth insights on a myriad of subjects including leasing, planning, opening a space among others. Our goal is to outline the best practices in Coworking as told by the leaders in the industry. Here are the biggest mistakes you want to avoid when opening a Coworking center or shared space.
For a more in-depth analysis on this subject please check out our e-book, The Five Essentials to Opening a Coworking Space.  
Location and Lease of Your Coworking Center
A poor location can prove to be problematic to the survival of your space. It's important to have neighboring places that will attract crowds, bu it's also necessary to understand the needs and demands of your potential members.
Walkable, urban areas are the ideal destination for many operators starting a new space or expanding their location. But depending on the market, several cities have great suburban Coworking destinations. South Florida and Southern California, which are big, important markets for Coworking, have nearly as much Coworking space in suburban areas as they do in the city centers.
Keep in mind that the lease is the most important element that will make or break your Coworking space. You're better off being slightly profitable with a favorable lease, than thriving temporarily with a detrimental lease. Because sales and member churn often come and go in cycles, you should always be prepared with a backup plan when sales slow down.
Another key mistake that you should avoid is the situation in which the landlord is competing with your business. Aside from addressing the rent on a lease that comprises a significant opportunity cost, having a non-compete clause on your least is proving increasingly necessary.
For more information about what pitfalls to avoid relating to location and leasing, please read our e-book, The Cost of Coworking.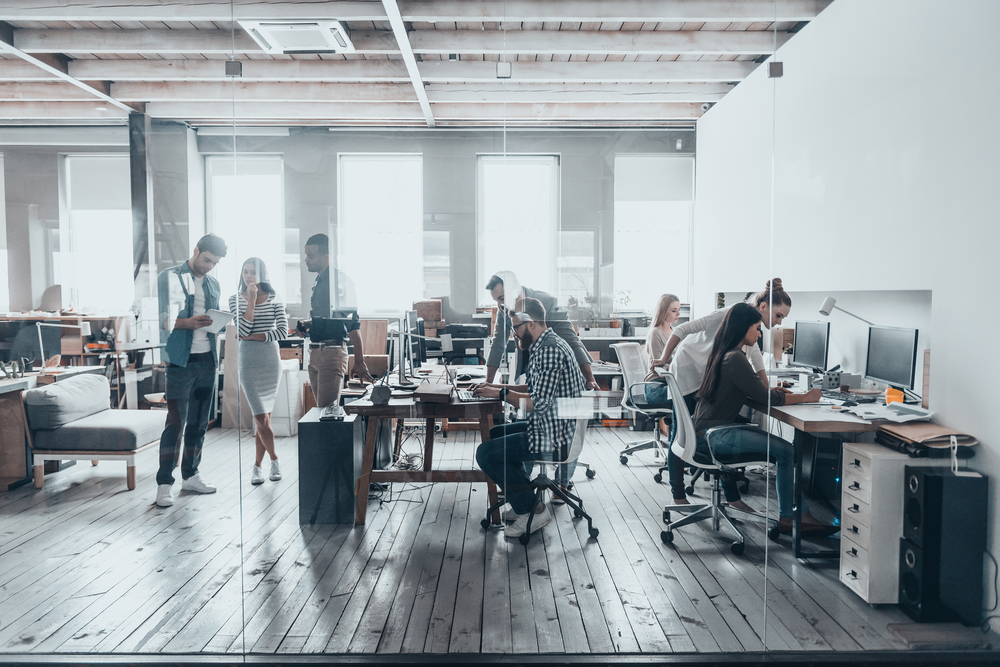 Technology Considerations
Having reliable internet that is professional-grade is as essential to a space as coffee, printers, and air conditioning. Members will expect fast, reliable internet connection as the first requirement in a Coworking space.
It's not just a matter of providing a connection either. You have to understand whether your future clientele will require hard wired connections to the internet or whether Wi-Fi will be suitable. In addition, it's absolutely critical that you select a platform that securely and easily delivers internet to your full time members and guests.
For more information on this subject, look to our ebook,  Connecting Your Coworking: Cable vs. Wi-Fi.
Smart technology is also transforming how we work together. Video chat, live sharing documents, and screen sharing are replacing traditional forms of communication now. Allocating funds to improve your smart technology is going to go a long way in a member deciding whether or not to stay at your space.
Technology should also serve your staffing and operational needs as well. Having a workspace management platform in place is proven to save time, increase efficiency, and save costs relating to the processing of tasks. If you are manually processing your member information and do not have a centralized system in place to manage your Coworking center, you're losing money.
Making this mistake can prove costly in your attempts to expand your locations or marketing to attract new members.
Security Concerns
Poor security within a Coworking space puts the information of the operator and all members at risk. Not taking the proper precautions could prove to be a very costly mistake in the event of a breach. It's critical to have protocols in place for the needs of your clients, guests, and staff.
Another issue involves unauthorized entry to your Coworking space. Not having a system in place for door access could pose a significant security risk. WUN integrates with Kisi, a leading cloud access control system, to create a secure, keyless access to your facility.
Keyless entry systems grant convenience for your members, but also allow you to track how your space is utilized. Door access can also save you on operating costs while minimizing security risks.
Understanding and avoiding these mistakes will give you a competitive edge in sustainability, efficiency, making the most of opportunities.
WUN believes in making the most of your location, making your technology reliable, and keeping you and your members secure from breaches and unauthorized access. Our Yardi Kube platform is the ideal solution for security, reliability, ease of access, and streamlining your most tedious processes.
For more information on how Yardi Kube can assist your Coworking center with meeting these goals, please click the button below.