With more competition in the Coworking industry than ever before, it's become more and more important to market your space effectively. Below you'll find a coworking space marketing strategy that includes some of the best tips to ensure the effective promotion and growth of your space.
Although some tips are more, or less, essential in having a solid marketing strategy, others embrace creativity to make your marketing plan and space stand out.
What Makes Your Coworking Space Different
Given the wide variety of coworking spaces available, you should create your marketing strategy around the things that make your space different than the rest. Whether it's the amenities, the location, the set-up, the interior design, the networking events, or health and safety measures given the COVID-19 pandemic, make sure you advertise the one thing that makes your space unique.
Defining the one thing that will make users choose your place over other coworking spaces is essential to filling in your space. So, more than having the right strategy for marketing your coworking space, make sure your space brings something to the market that can't be easily replicated and that your members look for. And in case you don't know what that "wow" factor is for your space, or if it even has one, ask your members and get the ideas of how to make your coworking space stand out directly from the people that use it.
To give an example, offer childcare. Many coworking spaces throughout the country are targeting parents who want or need to work from home because they have young children. So, providing them with this unique service will give a viable and exciting alternative to that target market.
Create a Professional Website
If you have a limited budget and need to focus on one aspect of marketing, focus whatever dollars you have available here. The majority of users will first see your coworking space online, especially now, given the pandemic. So, having it presented in a way that truly represents your brand and space will leave your customers with a positive impression that will increase the chances of them reaching out to solicit your services.
Make sure that the contact information is easily available and continuously update the website with upcoming events at your space, current pricing, industry news and pictures that positively portray a great Coworking community.
Build a powerful, impactful logo. It will be the most recognizable aspect of your space and once you're at the point where other websites feature your logo, it needs to stand out among many competitors. Also, make sure the name of your space is prominent in the logo.
While this is all the visual, you need to make sure the backend of the website is running top-notch, resulting in a top user experience. Also, a marketing tip for your coworking space that doesn't cost anything, do your SEO (search engine optimization) research and make sure your website includes the terms users search for when looking for coworking spaces to ensure your website shows up among the first search results.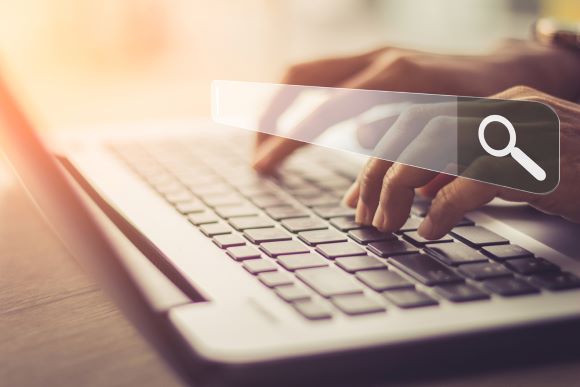 Make Your Coworking Space Visible on Search Engines
While a unique space and SEO-optimized website are great for advertising your coworking space, you need to make it visible to people. One way of doing so is Google My Business. As most of the searches are done on Google, it's enough to list and verify your coworking space with Google My Business to get more visibility for free. Also, any other relevant directory, such as Yelp and Yellow Pages, will allow those searching for the services you provide to easily run across your business's listing.
PPC Advertising
While free advertising is great, it might not always be enough – at least not in the beginning. For this reason, while SEO is essential, given the broadness of the coworking market, focusing on the most valuable terms and keywords that bring users to your website may be much more valuable than focusing only on having all of the relevant coworking SEO keywords on your website. So, filter the keywords that most lead to your website and allocate some of your marketing budget to promote them.
List Your Coworking Space on Popular Listing Websites
Another marketing strategy to ensure people find your coworking space is to list it on a listing website. This way, people can filter their searches based on specific criteria, ensuring that those looking for a coworking space like yours find exactly what they are looking for, increasing the chance of them choosing your space. However, it's important to list your property on a popular, credible listing site, like CoworkingCafe.com, Commercial Café or Commercial Search, all owned by Yardi. With popular websites, there are higher chances of more people knowing about them and using them to find coworking spaces. Also, consider Coworker.com or the Coworking Space Directory by Coworking Wiki, where you can search for coworking spaces anywhere in the world. Here's a complete list of the top listing websites for coworking spaces.
Ratings and Reviews
While your coworking space is something you stand by and investing in a proper marketing strategy is essential, your users' opinions of your space matter just as much, if not more. In time, their reviews on Google or Yelp can benefit your marketing campaign by allowing you to eliminate PPC advertisement as your business will show at the top of any user's search simply because of how popular and well known it is.
However, for this to happen, asking your users to provide feedback about the coworking space is essential. So, going back to this topic, make sure that your space provides them with the proper environment to get their work done, while also leaving them wanting to come back because of the extra, unique services, community and amenities it offers them. This way, you probably won't even have to ask, or maybe just once, as they will be so eager to positively rate it and spread the word that in no time, the coworking space will be filled with users. At the end of the day, they are your biggest asset.
Host Events
Your space can be so much more than just a coworking location. You can get tons of new faces walking through the door when you have public events in your space. This can build a stronger sense of community while allowing your users to interact with one another, as well as with other businesses and professionals. Some suggestions include on-site yoga or fitness classes, a singles party, a happy hour, and even free pass days. This will allow your members to feel like the coworking space is not only a great environment for getting work done but also a great community. And just like that, you are essentially letting the coworking space promote itself.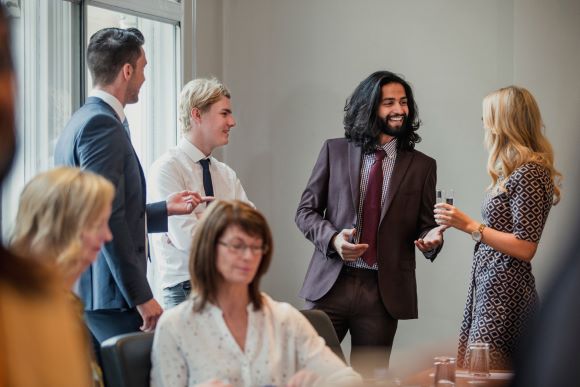 Social Media
Given the high number of social media users, it makes sense that advertising your coworking space on social media can't be a failure. Social media platforms such as Facebook, Twitter, and Linkedin are the fastest way to reach vast audiences and the right demographic (for the most part).
However, make sure you use social media correctly. Engage with other locations, with your members, and with key players in the industry such as GWA and GCUC. Shares and retweets go a long way in making your brand visible to those who hadn't seen it before. Also, having a relevant and constant presence on your social media platforms is key. So, make sure to always update them and try to post at least once a week.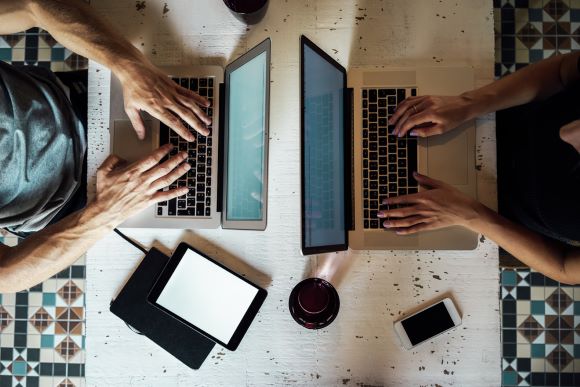 Barter
When a financial budget is not available, bartering can be a tremendous asset for the growth of your space. To give an example, consider partnering with a local website or blog. Allow their freelancers or bloggers to use your space in exchange for an ad on their site.
Also, talk to your members. Chances are some of them are involved with graphic design, SEO, public relations, or anything else that can be of benefit to your space, making it a great opportunity to barter.
Like any marketing strategy, advertising your coworking space to increase its publicity, and thus the revenue takes time and dedication. However, with the proper strategy of really making your unique coworking space stand out, you will be attracting the right members to add value to your business.
Check out how our platform can be the driving force behind a great coworking space and how Yardi Kube can improve the experience for your members.