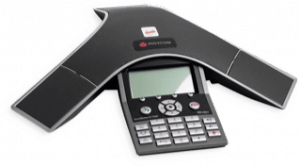 Busy offices are characterized as such when everyone is completing their tasks on time. There is a certain buzz and electricity of energy throughout the office as the company collectively moves forward through each day. This energy is only maintained when everyone is able to successfully reach other employees and company clients in a timely manner. There is nothing more frustrating than a telephone shortage or inability to reach the right people on time. This would happen all too often with older, less developed business telephone systems. Without interoffice communication and outside contact with clients or other businesses, individual businesses would mean nothing. This need for interconnectedness makes business telecommunications the bloodstream of the company body, facilitating pertinent information to each department to keep your company healthy each fiscal year. Yardi Kube provides comprehensive business telephone solutions Miami Gardens to improve your office productivity.
Out with the Old and In with WUN Voice
We have created WUN Voice as the solution to the problems that traditional land-line business telephone systems presented. These older phones were not connected to other desktops, tablets, and laptops in the office. They were unable to be easily monitored and accounted for. Land-line phones would go out during poor weather, and it was a hassle for receptionists to direct calls to the right office.
WUN Voice was designed to address all of these problems. Our system comprises of physical handsets, a softphone web-based application, reception control, unlimited on-site support, and the ability to analyze each phone or department's data with compatibility with all major accounting software.
Our physical handsets are run on with over 90 nodes strategically placed throughout the country. To put this into perspective, providers typically only for two or three nodes installed to cut costs. We do not replace quality for cost, which means all of our phones have crystal clear sound. Instead of using landlines to carry the voice and sound data across the United States, calls are digitally connected for increased reliability of service.
Our softphone web-based application brings this crystal clear call quality to desktops, tablets, and cell phones through an integrated calling or video chat feature. This feature allows your company to program department and office numbers into a phone book, so employees no longer have to search through a directory. Aside from calls and video chatting, an integrated chat program also provides another mode of communication. Employees can choose to chat with just one person or ask an entire group for their input. Other unique features include the ability to send and receive faxes from your device, a voicemail transcribing service, and a Do Not Disturb option.
Receptionist are the gatekeepers of the office. They are essential for making sure everyone stays on track without distractions from irrelevant callers, such as telemarketers. A web-based Reception Control feature lets them use the program to send calls to the right office or send them straight to voicemail for follow-up at a later time. Notes on employees, such as their schedules or vacation days, can be input into the Reception Control to let clients know when is the best time to call.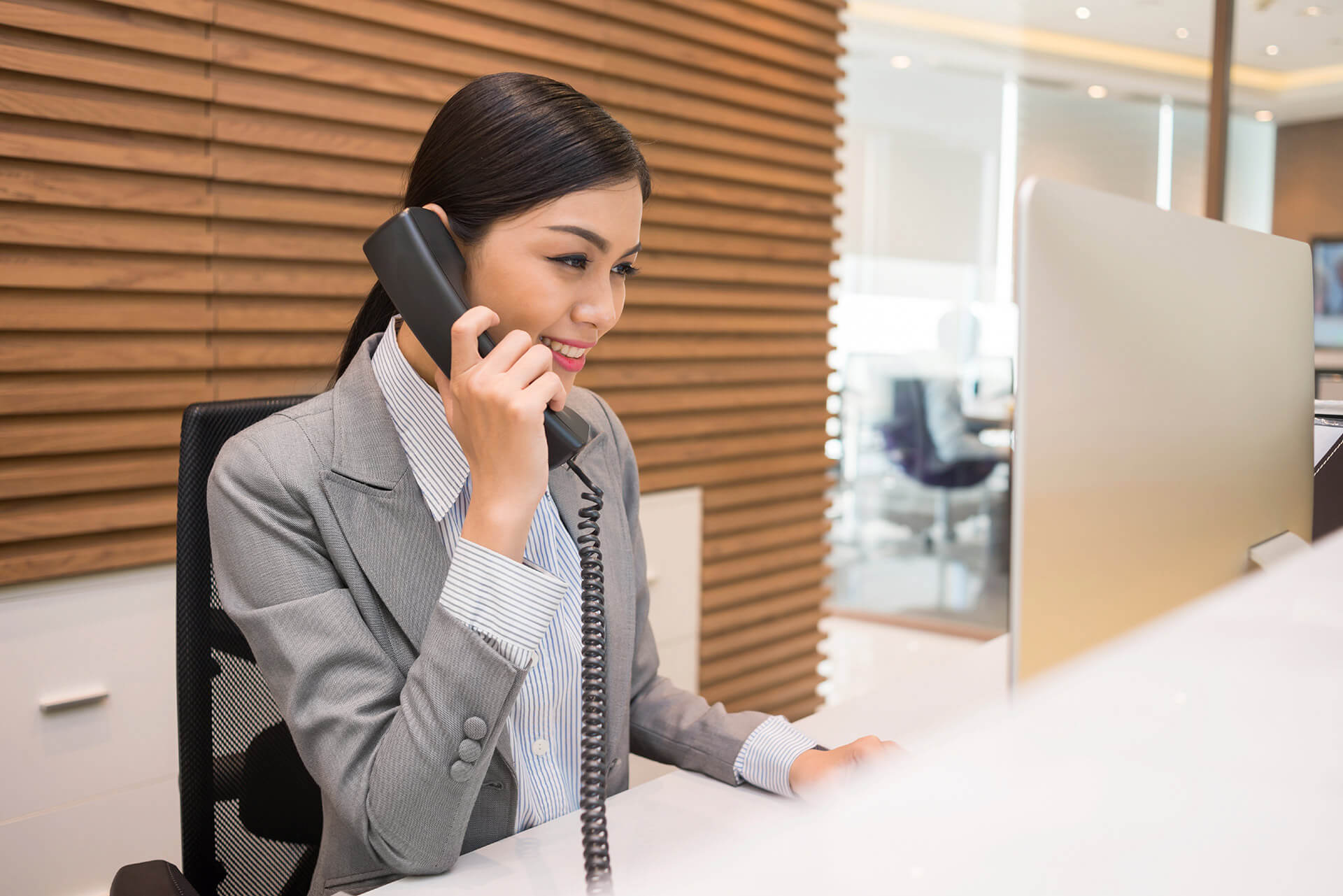 Our Unlimited On-Site Support connects you directly with a business telephone systems specialist Miami Gardens when you need to address a challenge or simply have a question on how to use a feature. Experienced technicians are ready to visit your business to fix anything immediately, earning our service department a 99.9% up time average. Traditional land-lines have been unreliable and required much maintenance in the past. Our systems are monitored to mitigate problems before they occur. This on-site support also will train employees free of charge so that everyone is capable of using the system to their full potential.
Viewing department usage and charging users for their telephone use has never been easier with our Advanced Call Accounting feature. This program works will all major accounting software to keep your business telephone systems Miami Garden bookkeeping as simple as possible.
These are some of the major features of WUN Voice business telephone systems, but there are many more that can benefit your company in ways that weren't available from your previous telephone systems company. By reaching out to our customer service team, you can explore different options and receive one-on-one attention as you build your customized system. As your business grows throughout the year or over time, the WUN Voice telephone system is completely modular and can account for that growth before it happens. This makes sure that our system is affordable for everyone at all stages of company maturity.
The Need for Productivity in Miami Gardens
Miami Gardens is a very busy place. This influx of tourists, investors, and people moving into the area means more business for your company. Unlike businesses in rural areas, in order for a Miami Gardens company to survive, productivity levels should be at an all time high. Nevertheless, productivity does not equal busy work. Productivity is deliberate and calculated; it is sticking with your business plan and never faltering from your mission and vision statements. You will need business telephone services Miami Gardens that are reliable and can be integrated into your business plan. Yardi Kube is committed to providing you the products, service, and support so your company can be a strong contender in such a competitive, metropolitan area.
Yardi Kube' Superior Telecommunication Products
We are a business telephone systems company Miami Gardens that specializes in the telecommunication industry. We desire to improve the flow of communication in each Miami Gardens office with our superior products. WUN Voice provides the latest business telephone systems technology that helps all companies in the area reach their maximum productivity level. Our company has developed this technology out of passion for the business telecommunications industry, and we will continue to find ways for businesses to stay connected in or out of the office.