Your business needs to be connected to the world; it needs to be connected to customers, clients, manufacturing plants, customer service rooms, between employees, and with other businesses. Choosing an affordable, crystal clear business telephone with reliable service should not be a difficult task, but it certainly seems that way. There are so many options that never seem to focus on the giving your business the best system possible at a price you can afford year after year. At Yardi Kube, we believe in simplification and streamlining everything back to call quality and invaluable customer support. Our products provide consistency of quality and a user friendly experience for all levels of learning when it comes to new technology. We provide award winning Business Telephone Services Brickell that make it possible to always be connected – whether it is on the go, or in the office. WUN Voice is the business telephone system that we offer, and is the most advanced option on the market today. Read more about why WUN Voice is the right choice for your Business Telephone Solutions Brickell at the most affordable price possible.
An Overview of Yardi Kube
Yardi Kube offers voice, data, software, Wi-Fi, internet, and door control bundles, servicing companies to become more streamlined in their work productivity throughout the day. When an office is properly equipped with all of these tools, that office's time is greatly maximized throughout the work day. Time is money and money makes or breaks a business. The business, in turn, gives back to its employees by giving them the latest communication technology available. Equipping businesses all across the United States with this technology is what we hope to do each year.
As a Business Telephone Systems company Brickell, Yardi Kube strives to provide the most comprehensive coverage for your business in the area. We have worked to make sure call quality is crystal clear in all areas of the country and that anyone in the U.S. can be accessed without roadblocks throughout the day.
Competitive Pricing
Competitively priced products are the key to helping the smallest startup to the largest corporation receive the same type of service. We provide the most up to date hardware, including customizable Business Telephone Systems Brickell packages to provide our clients with a scalable solution. This scalable solution means that we work to assess your business needs now, and what you will need in the future. We equip you and train you on a system that fits your needs today, but have a plan and are ready to accommodate your business' success in the future. Each year, your business' call volume is expected to increase and you will hire more employees that will need phone lines to help your business grow. If you are currently a well established corporation with a clear assessment of how many phone lines you need, we are able to accommodate you as well.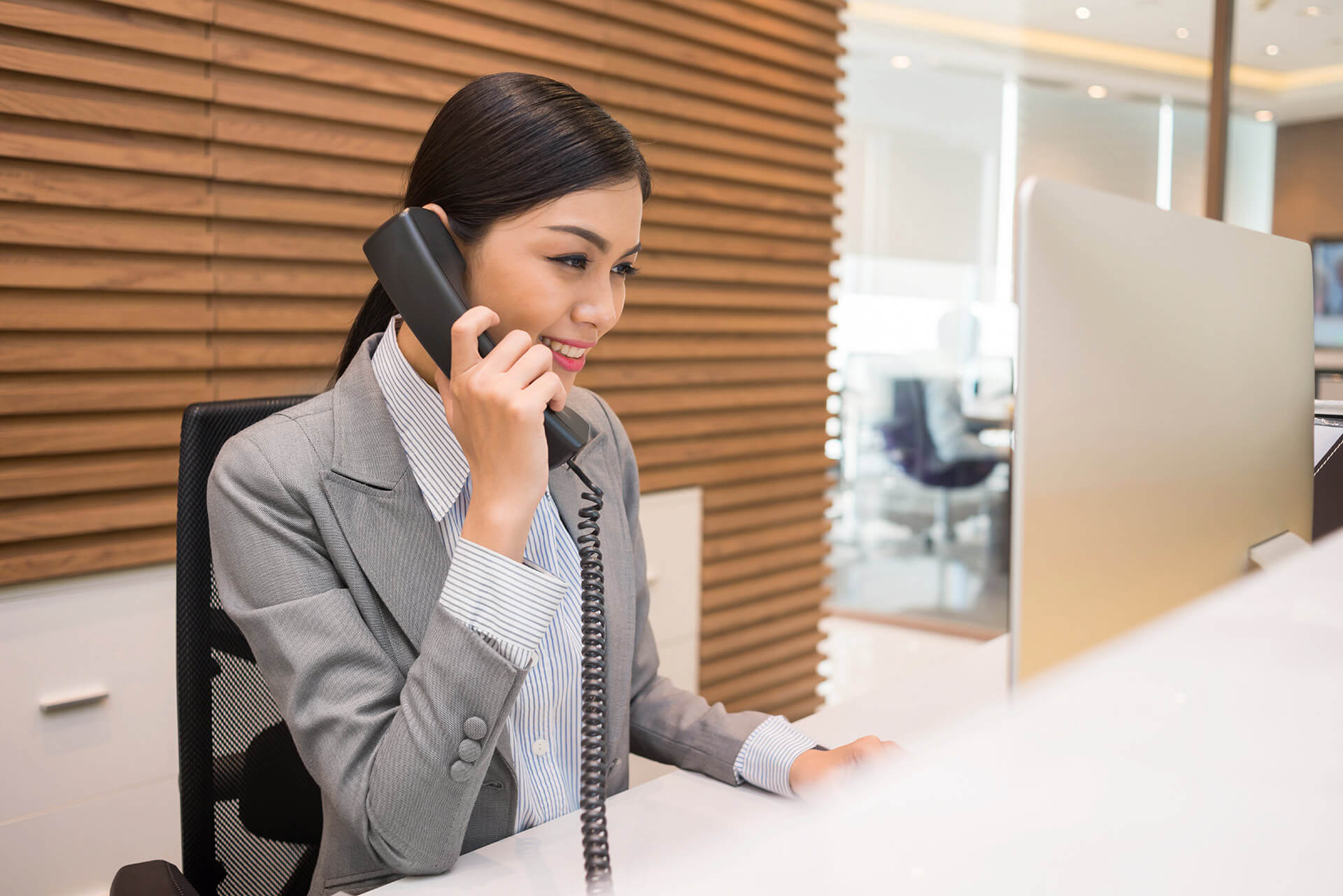 Call Clarity
Call clarity is extremely important to us, as it is the defining feature of a telephone system. Our service professionals work hard to make sure that this clarity is a reality 24/7. With over 90 nodes in the United States, which is more than the average provider's two or three, we have covered our backs when it comes to traditional problems of dropped calls and static. When we think crystal clear, it means no background interference and the ability to focus on the message being conveyed to the other person on the line. In business, there is no room for misunderstanding, and your business telephone system should eliminate that.
Administrative Support
An incredibly unique feature of WUN Voice is our Advanced Call Accounting. We have developed a system that gives our customer's administrative staff the tools they need to keep the flow of communication constant. They are the first phone impression and face seen at the office, making them responsible for making sure calls go to the right person. Advanced Call Account as a service, means billing individual phone lines on their call time, tracking minutes for certain phones, analyzing call activity for different departments, and easily integrating most major accounting software packages. Office personnel and front desk receptionists can use our online, web based reception control to connect calls to individuals or departments, put them on hold, track who is out of the office for the day, and other features that allow them to respond to clients much more quickly. Making the administrative side a breeze means more time spent on important projects.
Service and Support for the Brickell Area
When you first acquire new office technology, everything seems foreign. No matter how technologically savvy you are, there will always be a learning curve. Our Unlimited Onsite Training means that a subject matter expert is actually physically present to engage your employees and show you how easy the system is. Just like the administrative and accounting controls have been created to be user-friendly, our system's interface make features like checking your voicemail or remotely choosing the "Do Not Disturb" option easy to remember.
Our Unlimited Onsite Support means that at a phone call away, a professional service technician can give you their expertise on how to overcome a challenge you are having with your WUN Voice system. You will be connected with a Business Telephone Systems specialist Brickell who will walk you through step by step until the problem is completely solved. This includes any questions with our Advanced Call Accounting. This support is available at any time you need it – we want to make sure you have minimal interruptions in your workday.
Yardi Kube, One Choice
If your company is seeking the most innovative Business Telephone Systems company in Brickell, Yardi Kube embodies that innovation. Since growing rapidly over the past couple of years and acquiring the attention of high profile clients, we have proved that we can provide the best service and a multitude of features at a price that is customized to your company's size and needs.