Coworking spaces in London are a mix between modern, Victorian and industrial designs. From ceiling windows to plants, fireplaces, sofas and in-house coffee shops, these spaces will provide members with the most unique environments to be their most productive selves. Located in the heart of London, these fully equipped office spaces are easily accessible and they ensure that users can work in a quiet, relaxed, safe and creative environment. We looked at Google Maps ratings of all coworking centers in London and here's a selection of the best rated offices, according to member reviews.
Google Maps Rating: 5 Stars
What members love about it: Amazing staff, breathtaking views of the city.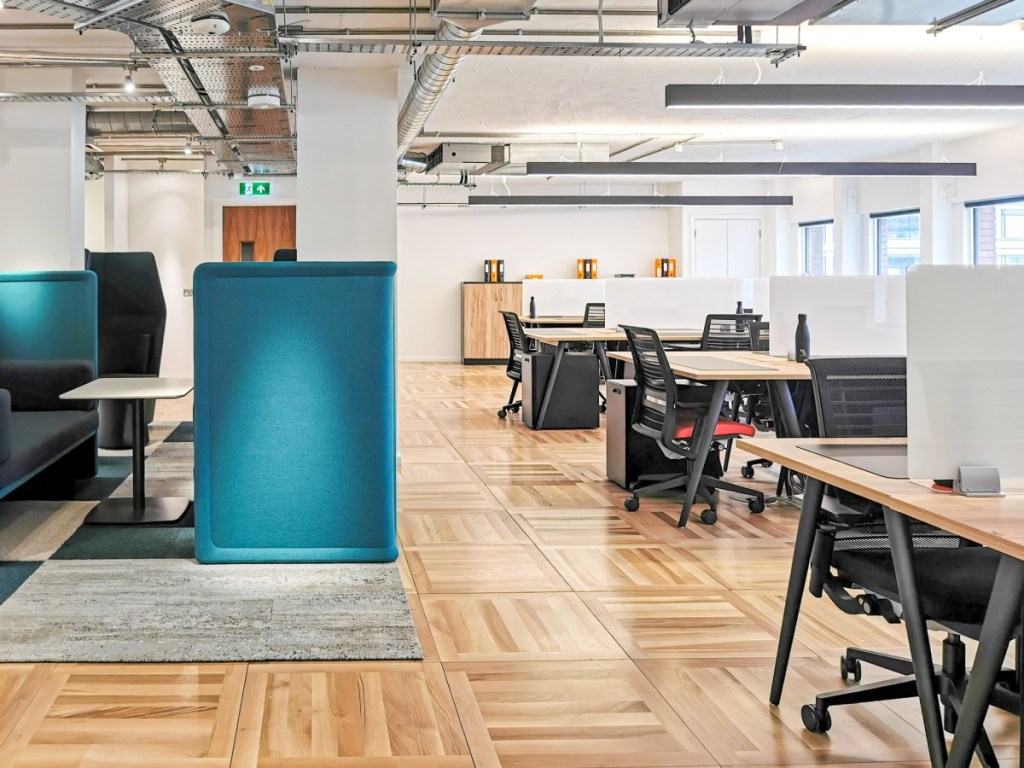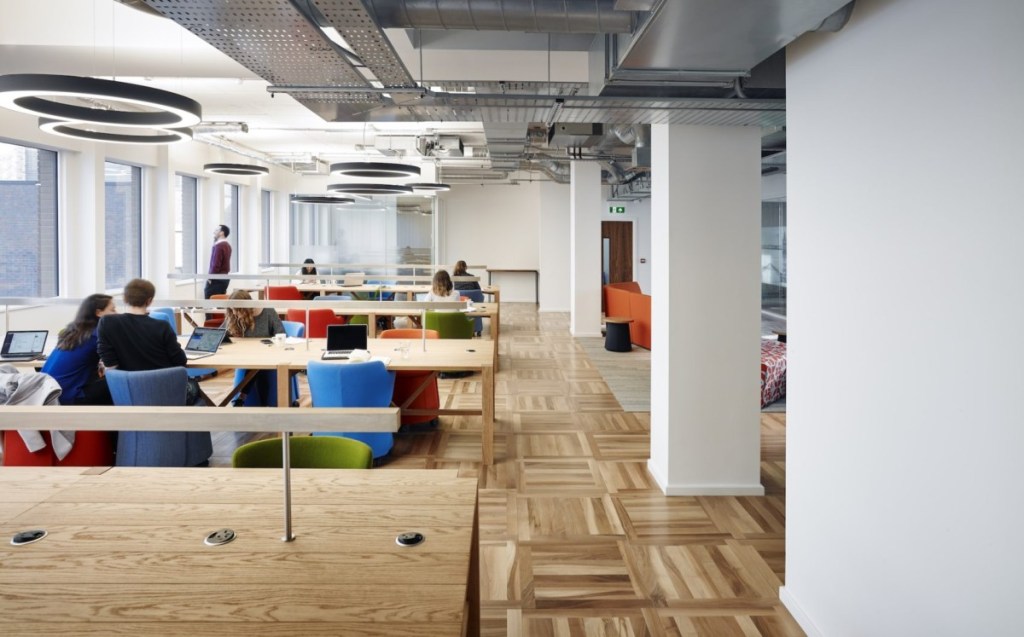 Ideally located to offer the best views of London City and the Thames, the Us&Co Monument coworking space is the best solution for start ups and established businesses. From private offices to dedicated desks, meeting rooms and coworking day passes, this establishment is ideal for accommodating any size group of members, whether small or big. It features natural light, high-speed, secure internet, fresh ground coffee, still and sparkling water, bike storage, showers and member events, all to make users feel more welcome and tend to all their needs. Us&Co Monument is only a few minutes-walk from Bank, Tower Bridge and London Bridge, making it an ideal professionally designed workspace in the right location. For more information and pricing, check their website here.
Google Maps Rating: 5 Stars
What members love about it: Natural light and great location.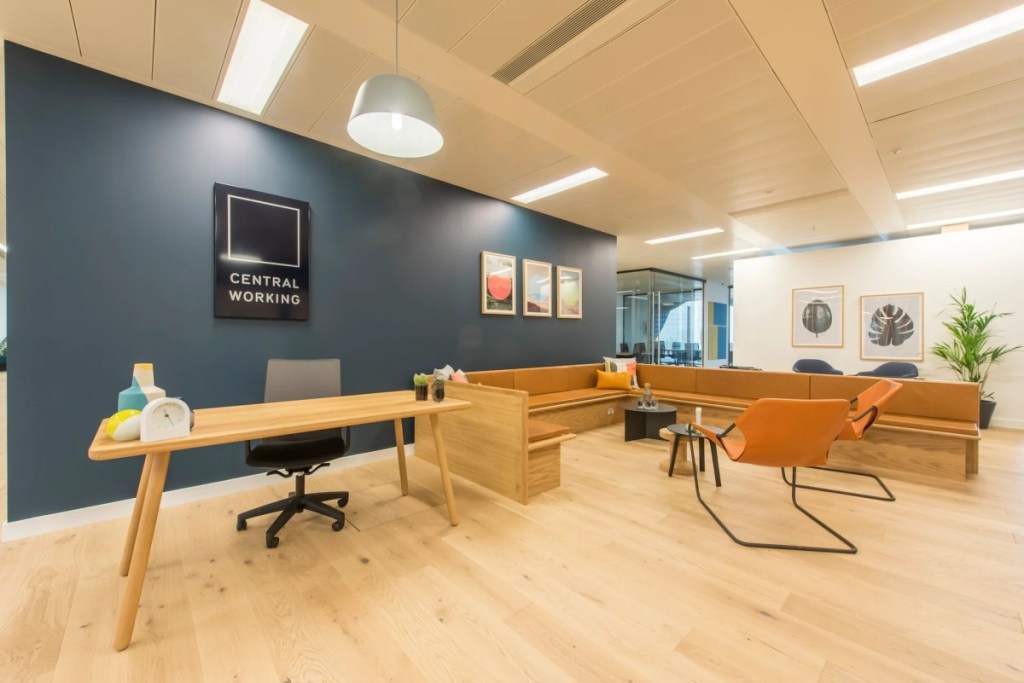 Central Working is a great flexible workplace solution for businesses of all sizes. Located next to the Westway and plenty of Tube lines, as well as the Westfield Shopping Centre, the White City Central Working location is the place to stay "business-connected." It features everything from Wi-Fi and printing to meeting rooms, comfortable breakout and shared workspaces, large cafeteria, 24-hour access and security, showers, bike storage and even private phone booths. With its modern design featuring natural light and spacious offices, it is the perfect space for those looking for drop-in coworking, dedicated desks and 3- to 50-person private offices. Prices vary depending on the membership, so for more information, check out their page here.
Google Maps Rating: 5 Stars
What members love about it: Amazing staff members, very clean and a great vibe.

Located in the bustling heart of London's Fitzrovia, a small walk from Oxford Street and Soho, Fitzrovia House offers the perfect environment for members to work, mingle, eat their lunch or just enjoy the bustling views of central London. The space offers private offices which are customizable to members' individual needs as well as dedicated meeting rooms, large member lounges and communal spaces and 24/7 access. Natural light and greenery create a calm and relaxing feel throughout the workspace, making it the perfect place for small and medium sized businesses to feel welcome and comfortable while working from Fitzrovia House. To find out more about this unique coworking space, check out this link.
Google Maps Rating: 5 Stars
What members love about it: Top notch facilities and free yoga classes.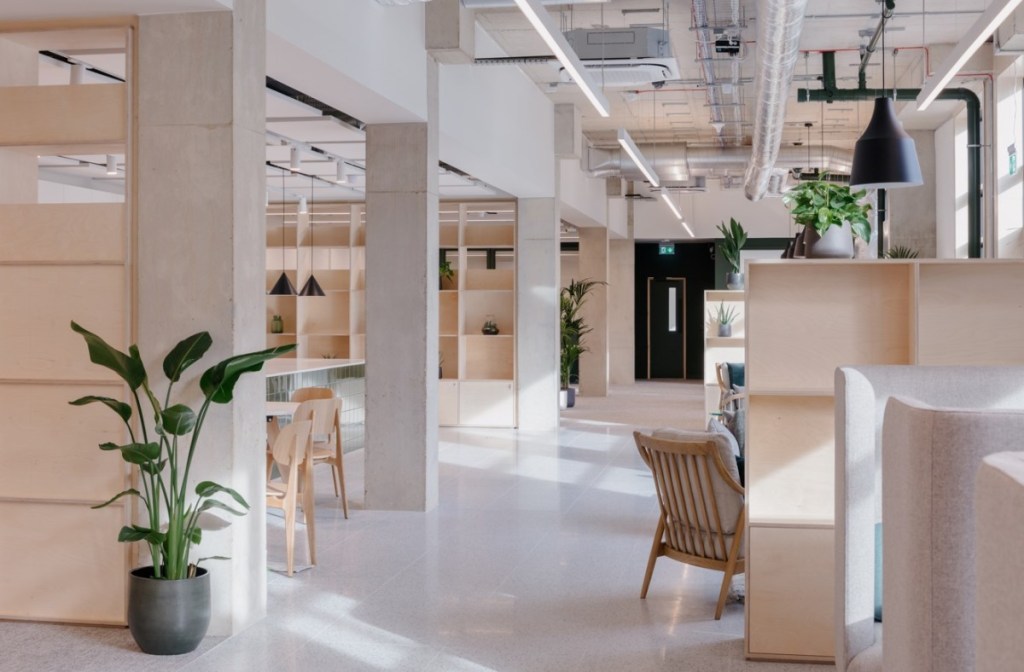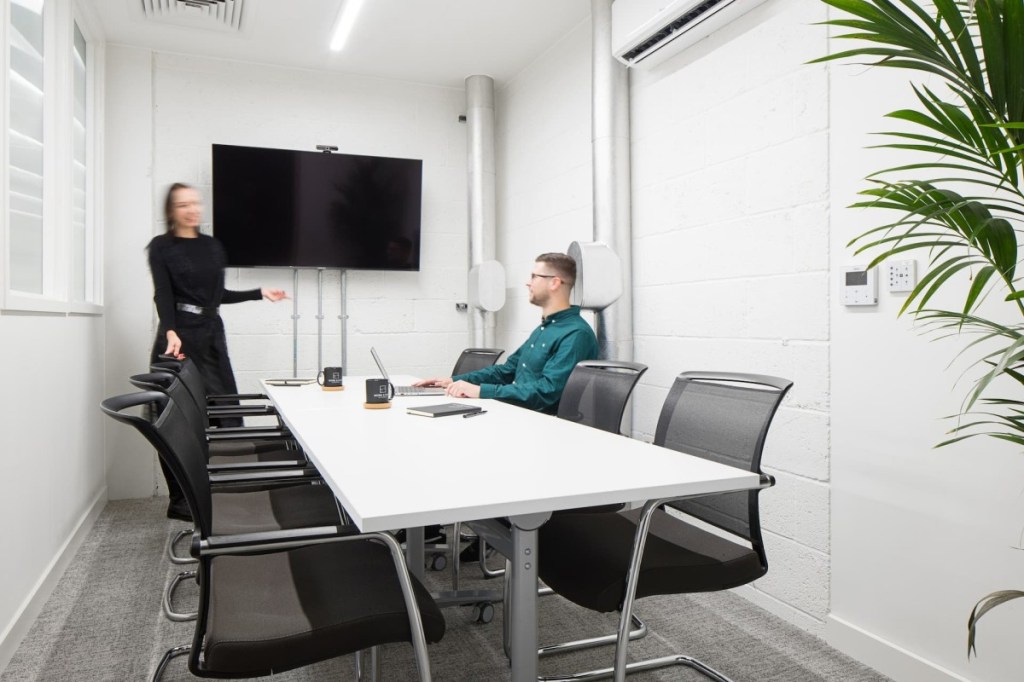 Located in Finsbury Park, Work + Play is a high street communal office space, giving SMEs and freelancers a better office experience for less money. The space has been meticulously designed by award-winning architects to be a perfect blend of work and home comfort. Including formal work desks, informal lounge, café style seating and privacy booths, W+P offers everything required to work productively out of the office. In addition, the space has its own studio 'play-space', which can host a range of classes and events from those more pointed to wellness (HIIT, Pilates, Yoga, TRX, Meditation) to those aimed at bringing fun into view (Puppy yoga, art class and speed networking). Work + Play supports people to blend wellbeing and enjoyment into their workdays. With a focus on productivity, the spaces were created to allow people to work effectively. As W+P puts it, they make coworking work. Members can reserve anything from hot desks, dedicated desks, meeting rooms and even desk rentals for an entire team on a daily, monthly, 6-month or yearly basis. For more information and prices, click here.
Google Maps Rating: 5 Stars
What members love about it: Modern office design and welcoming staff.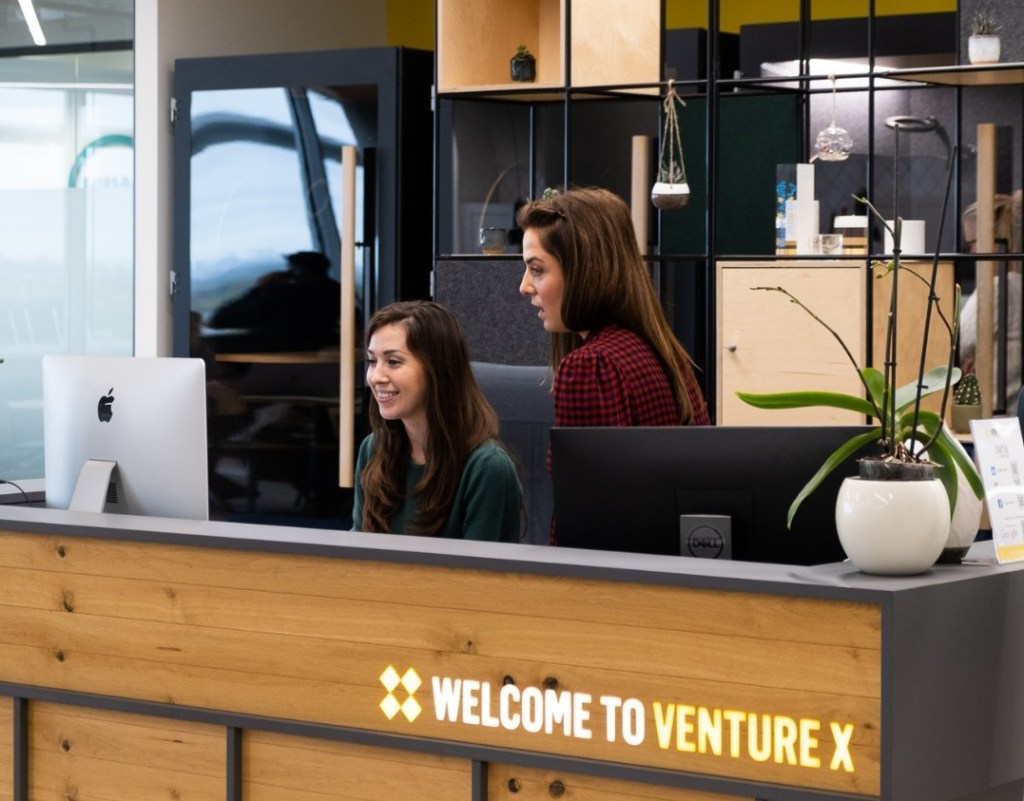 Located in the iconic media and fashion neighborhood of White City, this coworking space is an ideal location for those looking for inspiration. Featuring two floors of workspaces, expansive outdoor terraces, tech-enabled meeting and board room facilities, Venture X White City is the ideal community hub. The space also offers its members onsite parking, showers, concierge services, bike storage, barista-style coffee and phone booths. Individuals can reserve hot desks, dedicated desks and purchase community memberships with multiple workspace entries per month, while enterprises can acquire multiple spaces in a private office and even personalize the area to best accommodate their needs. Venture X White City also offers virtual offices. For more information and prices, check out their website here.
Google Maps Rating: 5 Stars
What members love about it: Convenient location and top quality concierge team.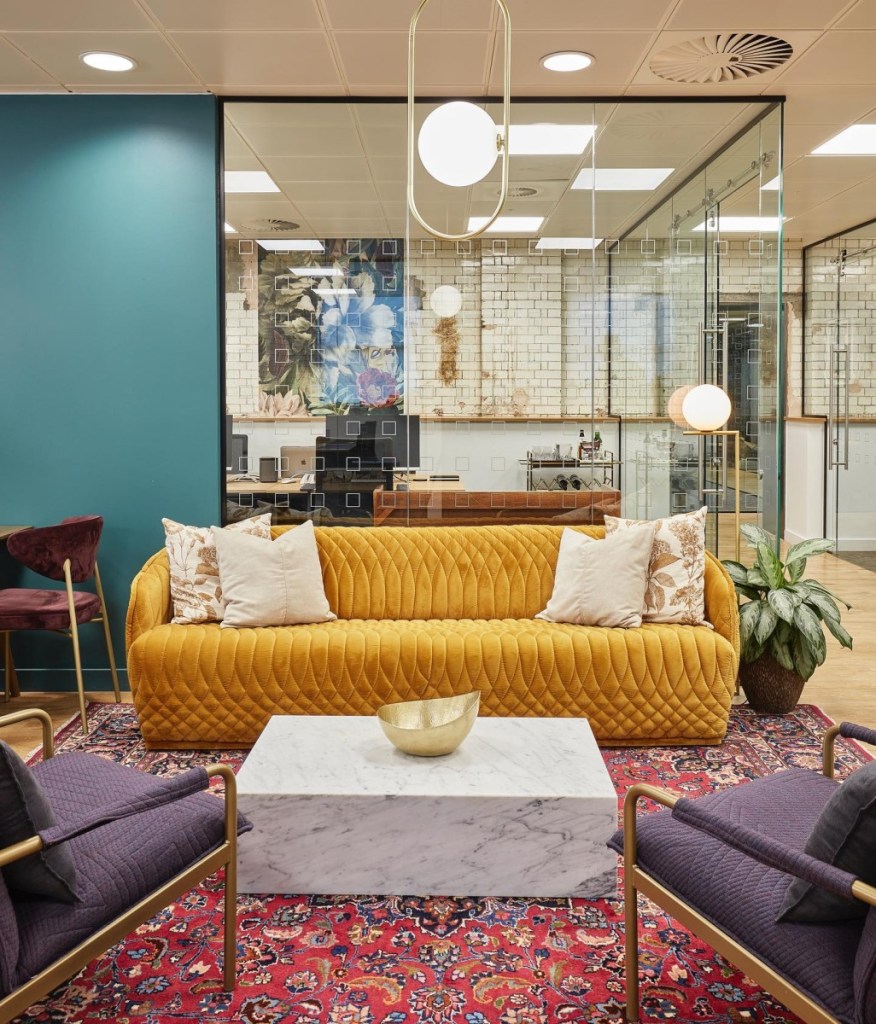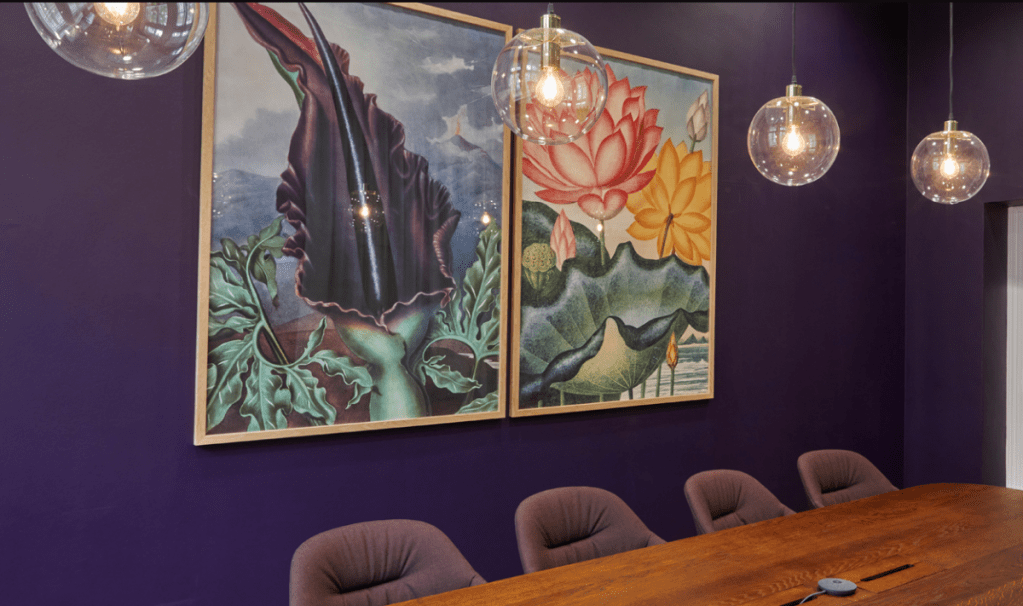 25 Eccleston Place (EP) is all about leading hospitality meeting flexible working. Its all-inclusive memberships combine private offices, open plan coworking, meeting rooms and event facilities, all to best accommodate independent businesses, innovative entrepreneurs and leading talent. 25 EP is also a great option for those looking for a private meeting room, as it offers eight beautifully designed spaces that can accommodate anywhere between 3 and 70 members. To make users more comfortable, the coworking space is dog friendly, offers shower facilities and bike storage, fully flexible terms for all memberships and drinks trolley services. Ideally, 25 EP is located right in the Eccleston Yards community which offers fitness, wellness and creative spaces along with restaurants, shops and marketplaces, all in the same area. Click here to for more information and pricing.
Google Maps Rating: 5 Stars
What members love about it: Friendly and helpful staff, well-lit space bustling with life.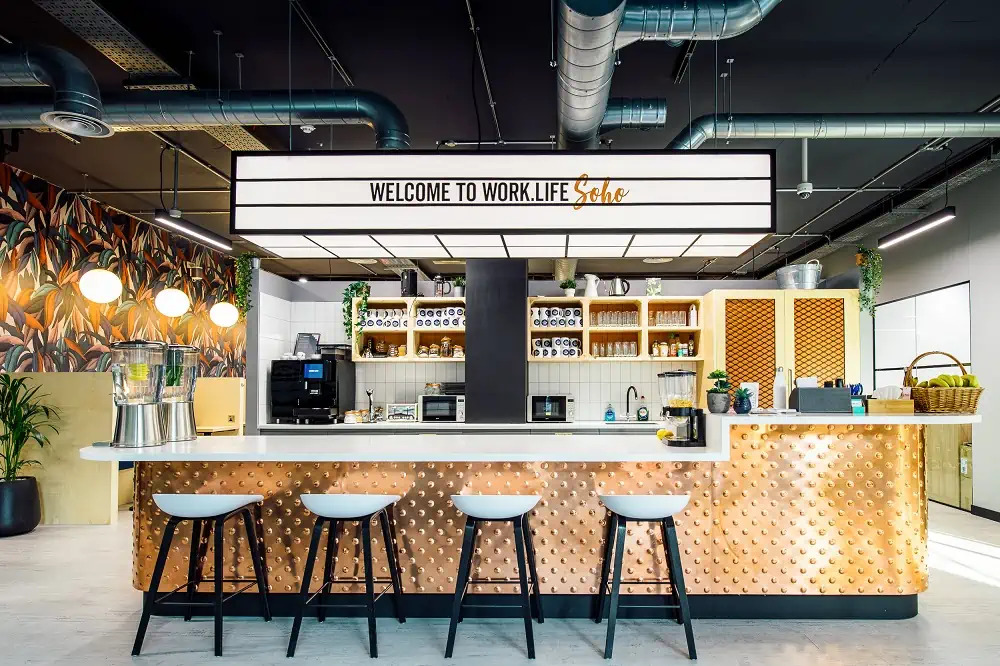 Located in Central London, Work.Life is the perfect coworking space to combine work with post-work fun. Featuring natural light, floor to ceiling windows and an airy shared workspace, this space is an incredibly unique spot in one of the hottest postcodes in London. It offers members all the necessary features to be their most productive selves, such as brain-fueling breakout spaces, posture-improving standing desks and private phone booths. Some of the perks that come with the Soho office space location include showers, weekly free breakfasts, pet friendliness, regular social events, weekly beer and pizza nights, free yoga classes and free tea, coffee, snacks and refreshments. For more information regarding this work-play culture and prices, check out their website here.
Google Maps Rating: 5 Stars
What members love about it: Tasty coffee and cool free events.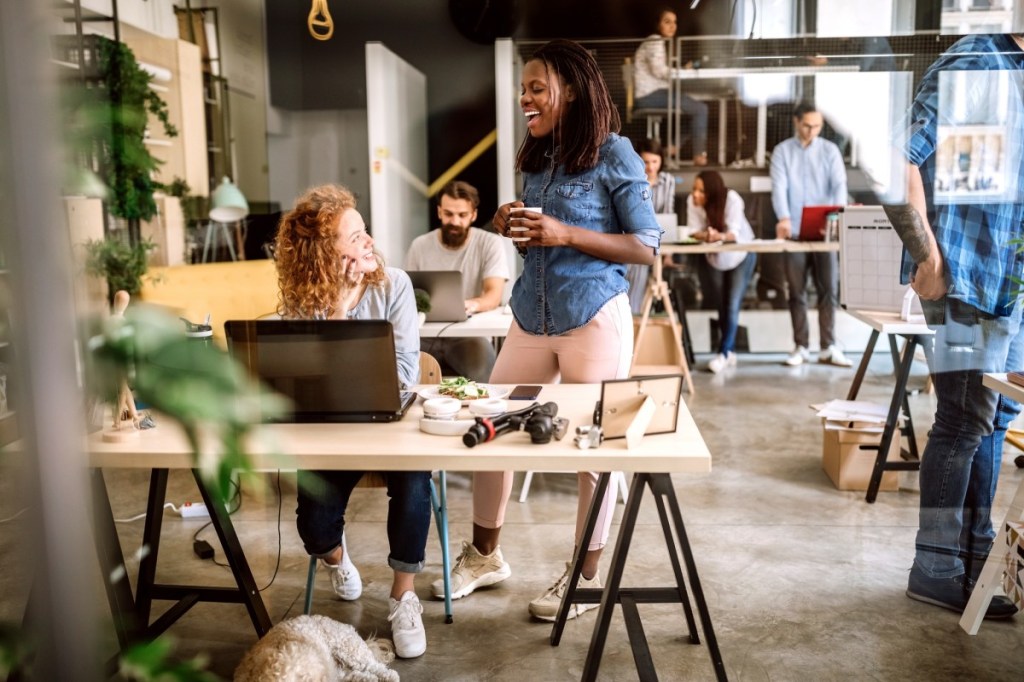 In the hopes of bringing the best of work and play into one location, SPACES was designed to make the most of what the area has to offer. Located in the city, this coworking space also offers plenty of greenery and open spaces to enjoy during the day, plus plenty of post-work opportunities. Offering natural light coming in from both sides of the building, two meeting rooms, breakout areas, networking events and an entrepreneurial community, SPACES is an ideally located coworking space. Members can choose to take advantage of and reserve an office space, a coworking membership, meeting rooms, dedicated desks or a virtual office. For more information on what SPACES has to offer and pricing, check out their page here.
Google Maps Rating: 4.9 Stars
What members love about it: Amazing staff, stylish office space.
Fora in Shoreditch is a unique space featuring light, bright workspaces designed to embrace the building's striking, modern architecture. Entrepreneurial in spirit, the area is ideal for those looking for a coworking space to work from. Designed for individuals and businesses of all sizes, Fora offers private floors, designated serviced office spaces and hot desks that allow users to work in an environment engineered to maximize productivity, wellbeing and overall satisfaction. Aside from providing all the necessary features and amenities required to get your work done, this coworking space focuses on its members' needs by also offering wellness facilities and classes, an inspiring events program, complimentary tea, coffee, fruit and snacks and even luxurious showers. To find out more about Fora, pricing and what it has to offer, check out their website.
Methodology: We compiled this list by looking at Google Maps Ratings for coworking spaces across London and selected the best rated according to Google reviews aggregate scores. Google Maps Ratings shown in this article are valid as of March 2023.